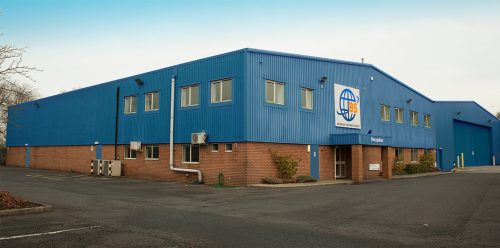 BS Fixings is an online shop for fixings, fasteners and a whole lot more! We offer our customers an outstanding range of high-quality, reliable, and innovative products for the construction, wholesale, and DIY markets.
As the name may suggest, we're your number one online retailer for fixings, but that doesn't tell you the full story…
We were founded over 6 years ago, as a way for our parent company, BS Stainless, to offer smaller quantities of their most popular products, including stainless steel banding and tying wire. Since then, we've grown year on year and branched out massively. We now offer a wide range of products that includes building, gardening, decorating, and DIY ranges, and more!
Family-owned for over 20 years, BS Stainless specialises in stainless steel. Backed by this industry knowledge and experience, BS Fixings is able to offer our customers unparalleled customer service. Whether it's over the phone, through email, or on the Livechat feature in the bottom right, we're happy to help.
This customer service we're so well known for has helped us to gain a 4.9/5 star rating on Trustpilot. You can see what our other customers have said about us for yourself by visiting our Trustpilot page.
If you're after a certain size in one of our products, and you can't find it on our website, get in touch with one of our friendly team and let us know. Lead times may be a little longer, but we'd be happy to try and track it down for you. If you're looking to place larger bulk orders, we may also be able to offer you a discounted rate. Feel free to get in touch with us at info@bsfixings.co.uk
Speaking of discounted rates, our VIP Club is designed to give you access to the very best deals at BS Fixings. We give you the latest news from the industry, tell you about our newest product ranges, and provide you with regular discount codes. You even get 10% off just for joining! It's free to join, just leave us your name and email address by clicking here.&nbsp
Suppliers
With over 20 years' experience in the industry, we've met with suppliers from all around the world to offer our customers only the best product available. We're proud of the quality products that we supply and we only team up with suppliers who we know can provide the best of the best.
Please find information on some of our current suppliers below: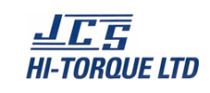 JCS Hi-Torque
The JCS group has been manufacturing worm drive hose clips for over 50 years. They are proud to boast in house manufacturing facilities which allow them to keep control over the quality and continuity of their products. They are self-sufficient in their design, toolmaking, testing and metal finishing departments.
JCS products are supplied around the world to a number of different industries including Construction, Automotive, Industrial, Marine and Petro-chemical.
To illustrate their quality JCS hold approvals for BS EN ISO 9001:2009, BSI Kitemark, Lloyd's Register Type Approval.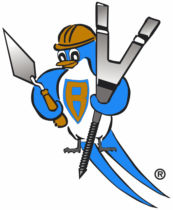 Bluebird Fixings
Bluebird Fixings first began producing their unique Bluebird Screwtie in 1988. An innovative solution for connecting new walls to existing buildings. Over the years the extremely popular product range has been developed and perfected. This is based on recommendations from customers and changing construction demands.
The success of the Screwtie product has allowed them to add new products to their range including galvanised wire balloons and cavity wall ties. Both of which we sell on our website.
Bluebird are accredited by the British Board of Agrement and also hold CE approvals BS EN845-1:2013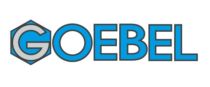 Goebel
Our quest for the highest quality fixings and fasteners lead us to Germany and to the Goebel Group. These are specialists in the development of innovative fixings and fasteners. Leading the way in their field they state a company philosophy of "we want our customers to be satisfied". To them, this means that every aspect of their business must be of the utmost quality.
The quality management system of Goebel GmbH has been certified according to DIN EN ISO 9001:2008. Certification was confirmed by TÜV NORD CERT GmbH in 2013.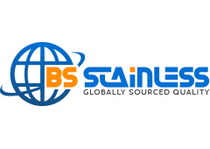 BS Stainless
Our parent company and suppliers BS Stainless have been in the stainless steel industry supplying and manufacturing a number of products for a range of industries. BS Stainless have always focussed on high quality products, originally in the wire, coil, sheet and plate that they have always stocked but also now in the banding and other products that they manufacture. At BS Fixings we are determined to carry on this quality culture.
BS Stainless work within the scope of ISO 9001 and hold CE markings in line with the construction products regulation (cpr). They are also members of the British Stainless Steel Association in Sheffield (BSSA) and work closely with Sheffield Hallam university and UKTI. For more information on BS Stainless quality processes and for data sheets and certificates please follow the link. https://www.bsstainless.com/quality.html