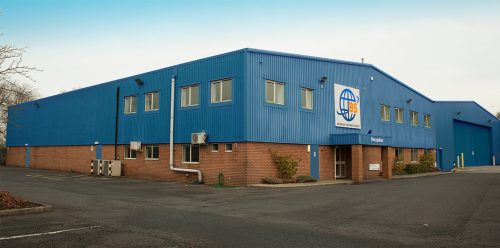 BS Fixings is an online shop for fixings, fasteners and a whole lot more! We offer our customers an outstanding range of high-quality products for the construction, wholesale, and DIY markets, at trade prices.
As the name may suggest, we're your number one online retailer for fixings, but that doesn't tell you the full story…
We were founded over 6 years ago, as a way for our parent company, BS Stainless, to offer smaller quantities of their most popular products, including stainless steel banding and tying wire. Since then, we've grown year on year and branched out massively. We now offer a wide range of products that includes building, gardening, decorating, and DIY ranges, and more!
Family-owned for over 20 years, BS Stainless specialises in stainless steel. Backed by this industry knowledge and experience, BS Fixings is able to offer our customers unparalleled customer service. Whether it's over the phone, through email, or on the Livechat feature in the bottom right, we're happy to help.
This customer service we're so well known for has helped us to gain a 4.9/5 star rating on Trustpilot. You can see what our other customers have said about us for yourself by visiting our Trustpilot page.
If you're after a certain size in one of our products, and you can't find it on our website, get in touch with one of our friendly team and let us know. Lead times may be a little longer, but we'd be happy to try and track it down for you. If you're looking to place larger bulk orders, we may also be able to offer you a discounted rate. Feel free to get in touch with us at info@bsfixings.co.uk
Speaking of discounted rates, our VIP Club is designed to give you access to the very best deals at BS Fixings. We give you the latest news from the industry, tell you about our newest product ranges, and provide you with regular discount codes. You even get 10% off just for joining! It's free to join, just leave us your name and email address by clicking here.&nbsp
Suppliers
With over 20 years' experience in the industry, we've met with suppliers from all around the world to offer our customers only the best product available. We're proud of the quality products that we supply and we only team up with suppliers who we know can provide the best of the best.
You can find our full list of brands by clicking here.