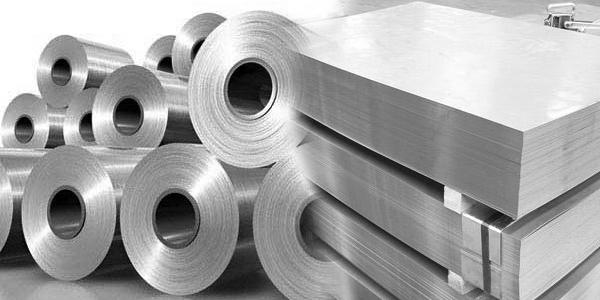 Stainless steel is one of the most versatile construction materials in existence. Light, strong, attractive; the qualities go on and on. As it is so useful, it is of course used in abundance and for this reason we may not even notice its presence. But, when we look at some of the iconic structures of the world, we are instantly reminded of its beauty, versatility and necessity. Here are some of our favourite constructions..
Walt Disney Concert Hall
The fourth building to be added to the Los Angeles Music Centre opened its doors in 2003 and was designed by Frank Gehry, arguably one of the most respected and influential architects in the world. Much of the building's striking exterior is fabricated from stainless steel which originally had a highly-polished finish - light reflecting from these surfaces caused issues by overheating air conditioning units in neighbouring buildings and so the surface was given its current matt finish to solve the problem. As well as offering a marvellous visual feast, the stainless steel structure is also praised worldwide for its unique and exceptional acoustics.
Brooklyn Bridge
With a length of 1,825m, the Brooklyn Bridge is one of New York's most-recognised landmarks and is the oldest bridge of its type in the USA. Opened more than 125 years ago and still serving its initial and essential purpose of connecting Brooklyn with Manhattan, the bridge was the world's first to use steel wires for suspension and was, in 1833, the longest suspension bridge ever built. Today, the bridge carries three lanes of traffic in each direction along with a bicycle/pedestrian lane.
Tyne Bridge
Connecting Gateshead with Newcastle-upon-Tyne, the Tyne Bridge is a familiar landmark and has been since it was opened by King George V in 1928. The bridge reaches 59m in height and contains in excess of 7,000 tons of steel in its construction, supporting an arch with a weight above 3,500 tons.
U.S. Steel Tower
Located in Pittsburgh, Pennsylvania and visible from up to 50 miles away, the U.S. Steel Tower cuts a commanding figure and is the tallest skyscraper in the city. With 64 storeys, the building reaches over 250m into the sky and has a bold, eye-catching triangular shape with corners indented. More than 40,000 tons of structural steel were used to build the tower, creating over 214,000 square metres of usable office space.
The vastness of such engineering projects makes it easy to forget the smaller components that make the whole thing an achievable dream. Fixings from nails & screws to nuts & bolts are commonplace yet are essential to ensuring a safe, effective and lasting result, whatever the scale and complexity of the project.