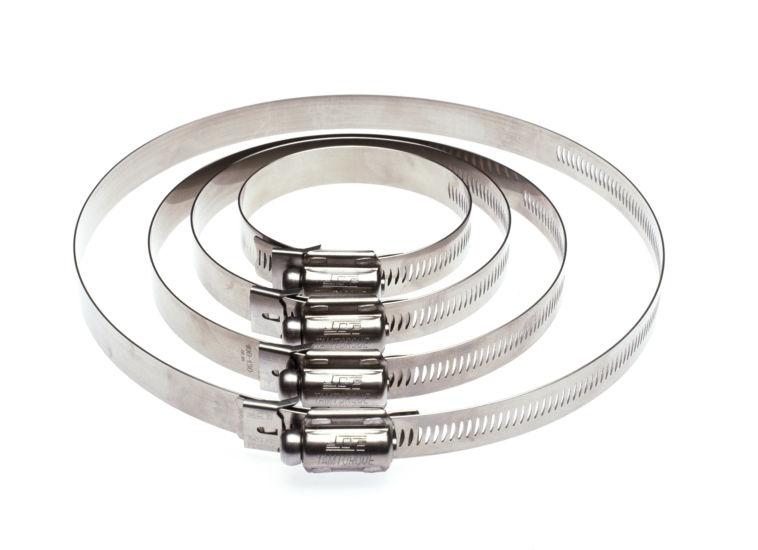 In this week's BS Fixings news article, we looked at how more and more businesses, retailers and local councils are planning to use Tamtorque® sign fixing clamps to secure Christmas decorations. Here we show you just how easy and fast the system is to use with our 6-step guide.
The Tamtorque® system, produced by renowned company JCS, is a powerful, versatile and super-safe solution with a host of applications from the primary use of fixing signs and street furniture to securing Christmas lights and decorations firmly in place. As time is always at a premium, the rapid nature of using the system dramatically improves productivity, not to mention safety.
Open the banding coil. As this is done by hand and traditional stainless steel banding has a sharp edge, heavy and cumbersome protective gloves used to be the norm (these were often discarded or simply not worn in the first place by contractors concerned with rapid results). As Tamtorque® sign banding has a deburred edge, there is no need for such heavy gloves and only minimal protection is required
Thread the stainless steel banding through the slots of the object to be secured
Position the banding correctly around the securing post or pillar: this can be of any shape or size. A drill driver can be used to engage screw housings if extra speed is necessary
Move the tongue of the stainless steel buckle, bringing the clamp around to where it can easily be accessed
Smooth the clamp by pushing the banding through the buckle
Using the unique T-bar screwdriver that prevents any tampering, tighten fully and complete the job
The Tamtorque® sign fixing system from JCS Hi-Torque comprises several elements, from the banding itself through to the tools, buckles and other accessories necessary to achieve a professional result: all of these elements are available from the BS Fixings website. Check out our online video to see these six steps fully and interactively illustrated.