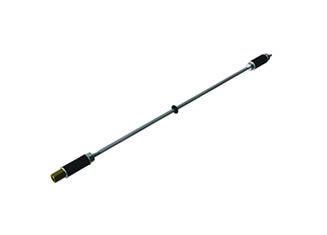 Here at BS Fixings, we stock a wide range of remedial wall ties. Used for failed cavity walls and poor performing single leaf walls, they're ideal for replacing existing wall ties in a cavity wall if they've failed or aren't functioning properly. Remedial wall ties are used in the construction, or reconstruction, of cavity walls; they tie the two leaves together or they can separate the wall where the first leaf has been built.
Wall ties used to be commonly manufactured from mild steel which is known to corrode, however over time, the need for remedial wall ties became apparent after constant problems with wall tie failure due to corrosion. If your cavity walls are using wall ties which are improperly installed or being affected by corrosion, then it's time to invest in remedial wall ties from BS Fixings!
We also stock a range of cavity wall ties, which can turn a single leaf wall into a cavity wall, often used due to the damp and poor thermal performance of single leaf walls.
Below, we will talk about the different types of remedial wall ties that we offer: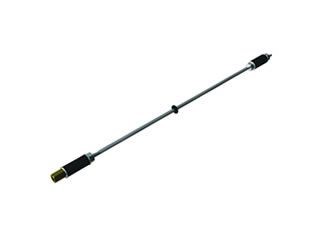 Our range of mechanical remedial wall ties come in boxes of 100 and 5 different hole sizes; 150mm x 11mm, 200mm x 11mm, 225mm x 11mm, 250mm x 11mm and 300mm x 11mm. Fitting of these ties will require a setting tool and 11mm x 310mm drill bits, which we also stock so you don't have to go hunting for them! For full installation instructions, please contact the team and we'll send them over.
Mechanical Helical Remedial Wall Ties
Our tested and proven remedial helical wall ties are also sold in boxes of 100 and they come in two sizes – 6mm and 8mm. Made from extremely strong, grade 304 stainless steel, they're ideal for new build, thin joint walling, roof fixing, other remedial work and in situations where there may be irregular coursing of brickwork to blockwork. They can be installed in both cavity walls and solid masonry. Known for being cost-effective, quick to install, and providing a minimal disfigurement to structures, these wall ties do not require pre-drilling.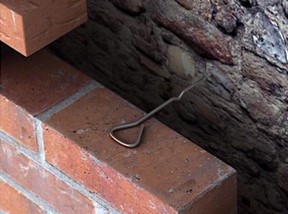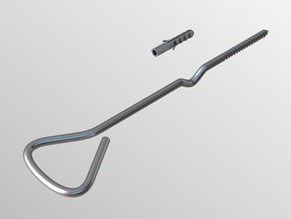 Also supplied in boxes of 100, our SST cavity starter ties are used where a new wall needs to be built directly from existing brickwork. We supply these ties with drip and a nylon plug. Manufactured from 304-grade stainless steel, these wall ties are extremely strong and have a compressive load capacity of 2260n. You can buy our SST cavity starter ties in a range of lengths including 180mm, 200mm, 225mm, 250mm, 275mm and 300mm.
Browse our product range now to find the perfect wall tie for you! Have an enquiry or question about any of our remedial wall ties? The team at BS Fixings will be more than happy to help! Contact our friendly team now.