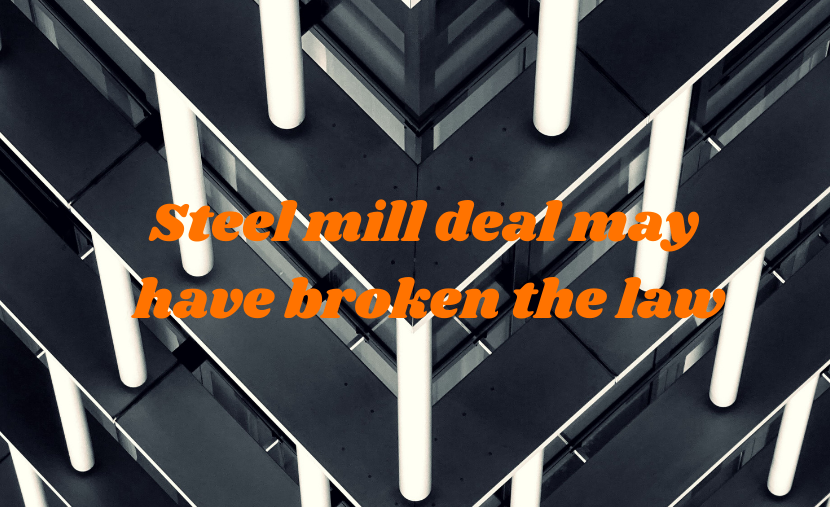 MSP's have been told that the sale of a Motherwell steelworks in 2016 by The Scottish government may have broken state aid rules where the government acted as an intermediary in the transfer of the Dalzell plant from Tata Steel to Liberty House. As a result, The Scottish government has asked UK ministers to refer the matter to the European Commission to investigate.
It could end up being the responsibility of the European courts to rule if state aid rules were in fact broken – and as a result, who would ultimately be liable for future costs. The deal has been reviewed following concerns about GFG Alliance, the parent company of the new owners. However, Tata stated that it believed the deal to be "valid and binding in all aspects".
Ivan McKee, Business minister, said it had revealed a clause in the contract that could have broken state aid rules. The clause had committed the government to protect Tata from future costs if Liberty were to go bust. In response, Mr McKee went on to say that this was "no longer valid" and "unenforceable", and that liability could pass back to the previous owners.
Two steel mills, at Dalzell and Clydebridge, were mothballed by Tata Steel towards the end of 2015 and in 2016 the Scottish government intervened to organise their sale to Liberty House to help protect local jobs.
The government bought the sites for a nominal £1, then sold them straight away to the new owner, Sanjeev Gupta. As part of this deal, ministers had agreed to protect Tata Steel from any potential future financial costs for the Dalzell site, while a similar commitment to the government was made by Liberty House - and its parent company, GFG Alliance.
It's not the first time the government has faced similar criticism having been criticised over another 2016 deal involving Mr Gupta, where he bought an aluminium smelter in Lochaber when Ministers, as part of the deal, offered Mr Gupta guarantees totalling £586m, an amount opposition MSPs have called "jaw-dropping". The government has stated that the guarantee had not been called upon.