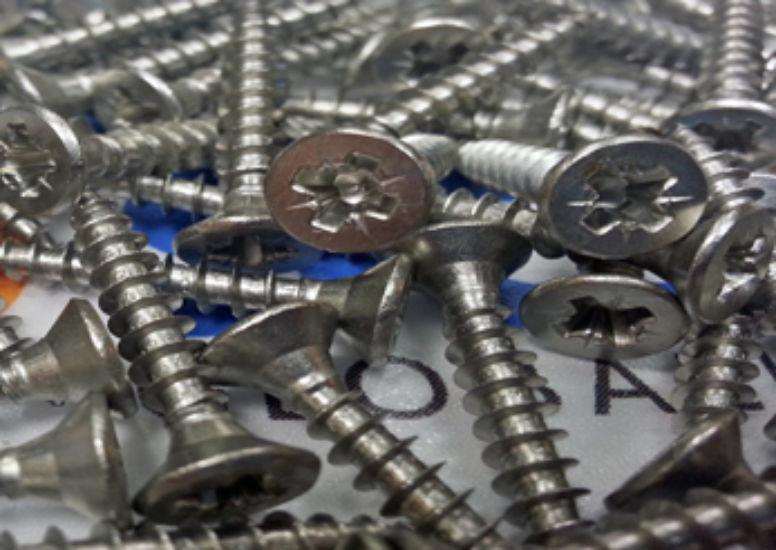 Summertime is DIY time; the warm weather means that you can get outside and enjoy fixing, building and repairing to your heart's content. BS Fixings offer everything you need to achieve professional, lasting results so check out our top 5 DIY products for this season.
Stainless Steel Woodscrews. Whether its a full-on project like building a shed or a quick repair job on your garden fencing, you'll find our stainless steel screws are hard to beat in terms of quality, efficiency, safety and cost. Available in a range of sizes and in packs of 100 or 200 pozidrive screws, they can be used effectively on all sorts of soft and hard woods as well as MDF and chipboard.
Stainless Steel Bolts. When you need a tough, robust fastening, then stainless steel bolts are the method of choice.  We supply hex-head bolts in a number of sizes either fully- or partially threaded; these bolts are made from A2 (304) grade stainless steel for added corrosion resistance.
Stainless Steel Wall Ties. Used for connecting wall leaves together, stainless steel wall ties from BS Fixings are manufactured by Bluebird Fixings and are guaranteed to provide the most secure connections. Both standard and cavity screw ties are available.
Stainless Steel Washers. With a multitude of uses, stainless steel washers (also known as penny washers) are extremely versatile. Highly-resistant to corrosion and general wear and tear, our penny washers are supplied in boxes of 100.
Stainless Steel Hooks. Made from marine-grade (316) stainless steel, our hooks are perfect for use in any outdoor environment. Seven different sizes are available and, like all of the other items on this list, the most competitive price is guaranteed when you buy from BS Fixings.
Enjoy the outdoors to its fullest extent this summer with BS Fixings.