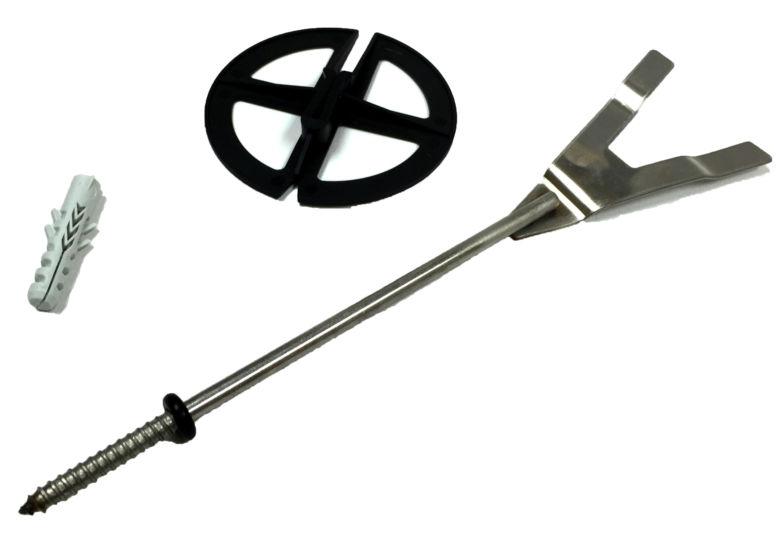 In order to offer a wide and varied selection of products to our customers, BS Fixings team up with carefully-chosen partners. One of these partner companies is Bluebird Fixings, a brand established in 1988: since that time, the company has grown and developed, now supplying an eclectic range of quality products to the UK.
The Cavity Screw Tie has for many years been one of Bluebird Fixings' bestselling products: since we introduced these components to our product portfolio, they have become equally popular among our customers. Here are some tips on how to use cavity screw ties effectively, as well as a short step-by-step guide to installation.
Ascertain the correct length of tie required by referring to Table 5 of Approved
Document A of the Building Regulations
Allow 2.5 wall ties per square metre of masonry
Set each tie into both masonry leaves to be joined, at a minimum depth of 50mm
Prevent water transfer from outer to inner leaf by installing cavity screw ties with a slight outward fall
Only use compatible plugs and insulation-retaining clips: for your convenience, these are supplied with each purchase from BS Fixings with our compliments
Step-By-Step Guide
Ensure all existing walls are free from any defects before cleaning the area thoroughly
Drill angled pilot holes to a depth of around 45mm
Into each pilot hole, introduce a plug and a screw tie
Bend up or down as suitable, bedding ties into mortar joints
Lay masonry (bricks, block or stone) in the normal manner
Find out more details about cavity screw ties, along with other products from Bluebird Fixings, on the BS Fixings website.