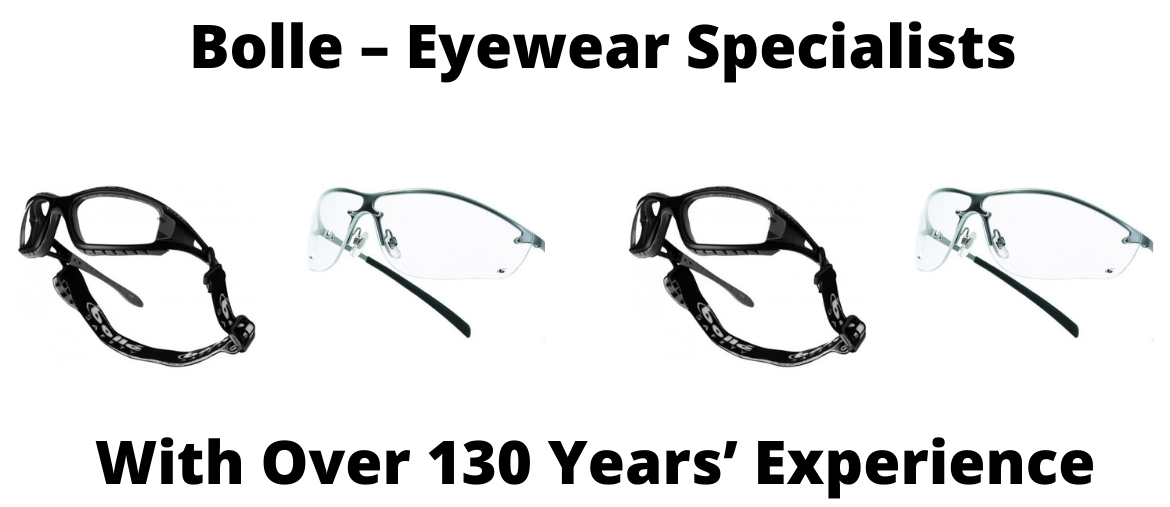 Following our involvement in a very successful construction week, the team here at BS Fixings has added the brand Bolle to our extensive and expanding product range.
Bollé Safety is distributed in over 90 countries and over 15 million workers wear protective spectacles bearing the Bollé Safety signature. Founded in 1888 in Oyonnax, France, the Bollé family originally designed and manufactured combs and hair accessories from horn. In 1936 the company launched the production of sunglasses and optical frames in Celluloid and then Rhodoid.
After the Second World War, Bollé became the pioneer of moulded nylon, with products that met the highest standards of that time. The first pair of goggles and masks were added to the Bollé range of products in 1950. As an industry leader with innovative products, the Bollé brands have grown from their small workshop beginnings to become a leading global manufacturer of quality eyewear.
We've added a few of the best sellers to our website including the very stylish Bollé CONTOUR Clear Safety Specs and the Bollé RUSH+ Safety Glasses, both of which would look just as at home on the face of a professional cricketer or cyclists as a warehouse operative. The Bollé RUSH+ Safety Glasses also come with a choice of 5 different frame colours, one for each day of the working week. Style and protection in one, you can't ask for more than that!
You can check out our full range of Bollé Safety glasses on our website with prices starting at just £6.80p plus vat for the Bollé PRISM High Durability Specs.