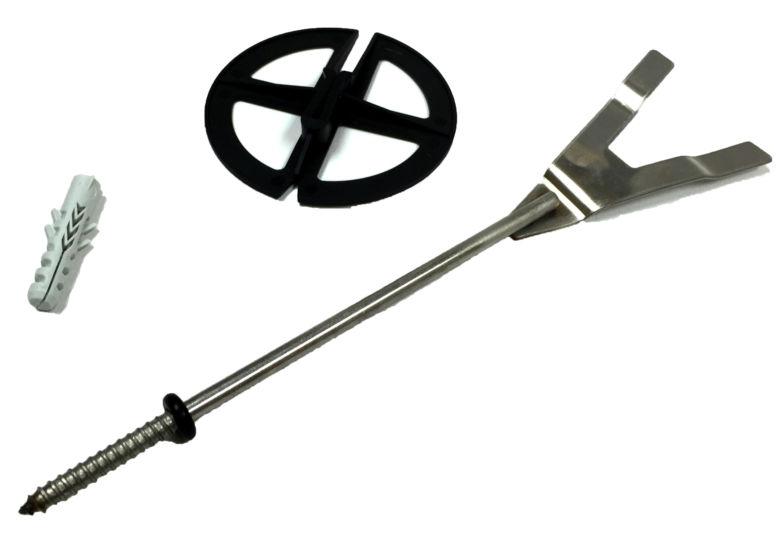 One of the products manufactured by Bluebird Fixings and brought proudly to you by BS Fixings is the cavity screw tie. Here we present a quick guide to some of the often-confusing terminology relating to cavity walls.
A cavity wall comprises two masonry walls (these can be brick, block or reinforced concrete) which are separated by an air space. The wall facing the structure's outside is known as the outer leaf and the inner wall is referred to as the inner leaf. Both leaves must be strongly attached together to ensure structural integrity and this is usually achieved using a cavity screw tie.
A water barrier is a thin yet strong membrane that keeps moisture from reaching the inner leaf on the cavity side.
Flashing, which extends from the inner leaf right through the outer, directs water out of the cavity and is essential for effective water management to the completed structure. This component, usually made from steel, is located near the wall's base in order to efficiently collect as much liquid as possible.
Weep holes allow water to drain into an appropriate disposal outlet away from the structure. They are left in the outer leaf during the construction phase.
Cavity insulation is installed in a continuous layer between both leaves and vertically through slabs, minimising thermal bridges.
Cavity screw ties bring the two leaves together, effectively creating a single structural unit. Essential for structural security, cavity wall ties from Bluebird Fixings are made using high-quality austenitic Stainless Steel, renowned for its strength and resistance to corrosion. They can be installed quickly and easily with no special tools or skills required and are supplied by BS Fixings complete with the necessary plugs and insulation-retaining clips.
Find out more about cavity screw ties on the product pages and contact our team if you need any advice or support.