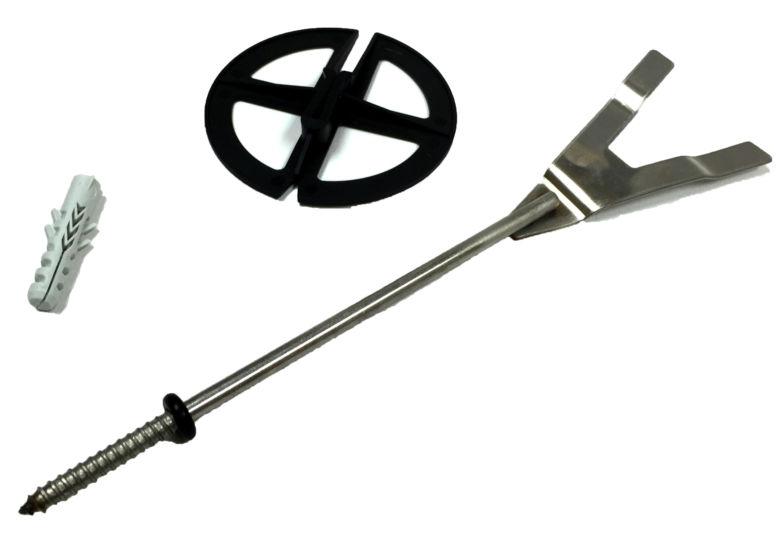 The cavity wall consists of several components and the terminology can be a bit confusing. Here is the BS Fixings cavity wall guide and glossary to set things straight.
A Cavity Wall consists of two separate masonry walls separated by an air space. The outer wall or leaf is the wall facing the outside of the structure while the inner wall or leafis the other. These leaves can be made from any type of masonry from brick and block to reinforced concrete. To ensure structural integrity, both leaves must be securely fastened to one another; this is usually achieved with stainless steel wall ties or, in some cases, bonding blocks.
The Water Barrier is a thin membrane which is designed to keep any moisture away from the interior wall on the cavity side./p>
The Flashing component is essential for proper water management of the finished structure. Used to direct water out of the cavity, the flashing extends from the interior wall right through the outer leaf, Located near to the base of the wall so that it can collect as much moisture as possible, the flashing is usually made from metal.
Weep Holes  are designed to drain water to an appropriate outlet away from the property and are left in the exterior leaf during construction.
Cavity Insulation is a continuous layer of insulation between the two leaves and vertically through the slabs; this is designed to minimise thermal bridges.
Wall Ties, made from tough, corrosion-resistant stainless steel, are used to bring the leaves of the cavity wall together, providing structural security and allowing the two separate leaves to function as a single structural unit. BS Fixings are expert suppliers of a comprehensive collection of wall ties and you can currently save a full 10% with our introductory offer.