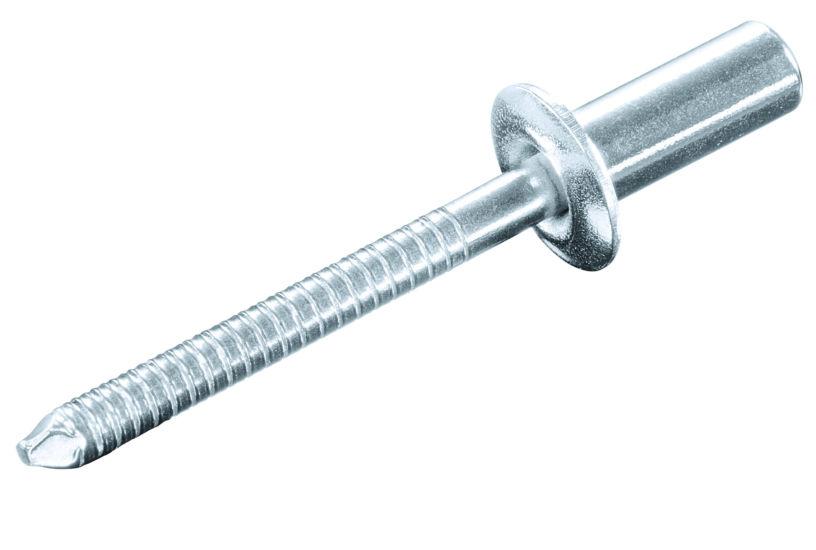 Blind rivets are used for countless applications and are therefore one of the most versatile stainless steel fixings. BS Fixings are proud to supply a range of rivets produced by industry-leaders Goebel, one of which is the waterproof 'blind' rivet. For a limited time, we have discounted the price of our standard pack of 500 rivets so order now to save a tasty 10%!
Prior to the invention of blind rivets, installing a solid rivet required clear access to both sides of an assembly: on one side would be a rivet hammer with a bucking bar used on the other side. A patent for "an improved means of closing tubular rivets" was granted in 1917, followed in 1927 by a patent for a rivet with a pull-through mandrel. This second addition to the design meant that the rivet could be installed with access from only one side, hence the term 'blind'.
Blind rivets are tubular and feature a mandrel running through their centre. The entire assembly is inserted into a drilled hole through both parts that are to be joined, before a riveting tool draws the mandrel through. This causes the blind end of the rivet to expand and the mandrel to snap off, completing the process.
With our 10% discount, a box of 500 Goebel waterproof rivets costs just £274.50, exclusive of VAT. Each rivet measures 4.8 x 16mm and is guaranteed to be of 100% quality, allowing you to achieve the most professional results whatever job they're used for.