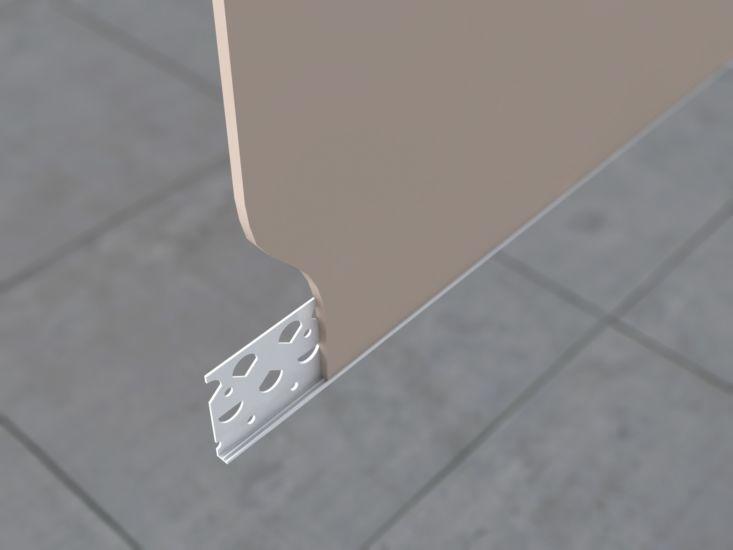 Plaster stop beads are a recent addition to the BS Fixings product portfolio. Here we offer some tips and tricks about how to use these essential components to consistently achieve the most professional results.
The most appropriate stop bead for a given installation should be decided in accordance with the application, desired finish and required plaster depth
Galvanised steel plaster stop beads should only be used internally. For external applications, choose stainless steel or PVCu stop beads
When beads are used internally, the drying-out time of the plaster should be kept to a minimum; this is especially important during periods of cold weather. Provide adequate ventilation and heating to the area where necessary
Ensure that all metal beads in an installation are of the same type of material
Cut plaster stop beads to the required size using a hacksaw across the bead's nose and snips across the mesh. Always wear protective gloves (also available from BS Fixings) to protect the hands from being injured by sharp edges
When used in conjunction with metal lath backgrounds, tying wire may be used. This should be made of the same material as the bead and lath (i.e. stainless or galvanised steel). Twist the wire tightly and bend the ends away from the finished coating face
When trowelling render or plaster, take extra care to avoid damaging the beads
For further information about our new plaster stop beads, check out the individual product pages. You can also learn more details about the range in this week's BS Fixings news article.