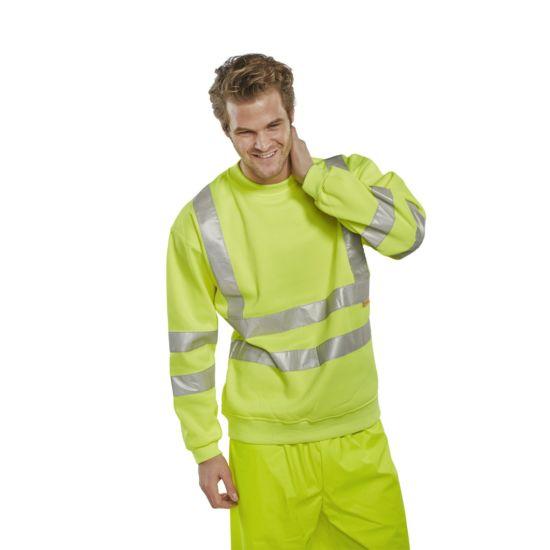 In every workplace, the health and safety of the employees (and customers or other visitors where applicable) is of paramount importance. Particularly in heavy industries such as construction, the wearing of PPE (Personal Protective Equipment) is mandatory and helps keep injuries and accidents to the minimal possible level. BS Fixings supply a wide range of PPE, which includes:
Protective Gloves. Check out this week's BS Fixings news article for full details on our collection of protective handwear.
Dust Masks. Sold individually, our adjustable dust masks protect operatives from breathing in all kinds of dust encountered during construction and cleaning. The masks are manufactured according to EN 149:2001+A1:2009 and deliver a protection level of FFP1.
Hi Vis Clothing. Ensuring that employees can be easily seen, all of our hi vis clothing is currently available with a 10% price discount. The range includes jackets, vests, shirts, sweaters and trousers of all sizes.
Eye Protection. Choose from standard polycarbonate safety spectacles and the more robust direct vent goggles. Both products are guaranteed to meet all relevant legal health, safety and quality specifications.
Ear Protection. Earmuffs are designed to be most effective and blocking sounds of a high frequency and earplugs work better at blocking lower frequency sounds. Both types of ear protection are available from BS Fixings.
Head Protection. Available in white, blue or yellow, the JSP Vented Slip Ratchet Helmet delivers top-level protection. Loaded with features such as a 6-point polyethylene harness, one-touch slip ratchet and Egyptian cotton sweatband, this helmet effortlessly combines protection with comfort.
Wellington Boots. Created by world-renowned manufacturer Dunlop, these wellington boots are the last word in protective footwear. Choose between the high-performance Protomaster and cost-effective Pricemaster models.
Don't forget to check out this weeks BS Fixings news article for detailed information on our comprehensive collection of protective gloves. Stay safe at work!