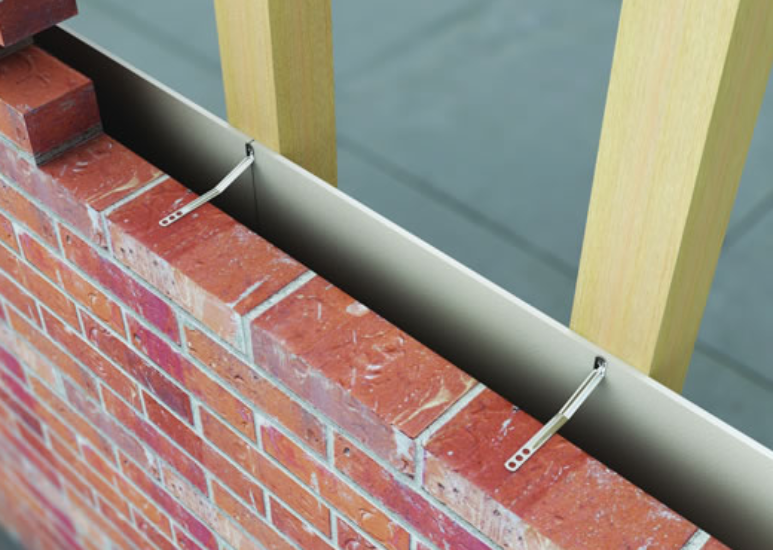 Here at BS Fixings, one of our biggest sellers is our range of Wall Ties. We have nearly 40 types of Wall Ties in stock including, Timber Frame Ties, Cavity Screw Ties, Standard Screw Ties, Wall Starter Kits, Insulation Clips and Sliding Anchor Stems all designed slightly differently to perform slightly different tasks. These Wall Ties are manufactured to work with different types of construction material and provide different levels of strength and durability. Typically, our Wall Ties are designed for specific building materials such as timber, brick or more specialist masonry with many designed to work with two material types such as timber attached to masonry.
In first place in our sales league comes our Timber Frame Ties! Made from high quality stainless steel, our Timber Frame Ties are an ideal solution for securing the outer brick skin of a building to its inner timber frame.
Ideal for preventing sideways movement of a wall and another element.
There are 4 variations of this product. There is the Standard Frame Cramp Wall Tie, the Frame cramp Wall Tie with Drip, Slotted Frame Cramp Wall Ties and Slotted Frame Cramp Wall Ties with Drip.
Ideal for use over a movement joint in a run of brickwork. This type of product provides control in one direction whilst enabling movement in the other direction.
Stainless Steel Wall Tie - Light Duty Housing Tie
Used to secure two leaves of a cavity wall together, giving the cavity wall greater strength.
Our Wall Ties also have additional features built into their manufacture such as a drip to prevent moisture crossing the cavity or a feature to prevent sideways movement of a wall and another element. All the information is clearly displayed on our website to help customers chose the correct wall tie, size, or material type for the project in hand.
Depending on the size of the Wall Tie, we sell them in boxes of 200 or 250, although kits can be purchased individually with many of our range available in multiple size options or material types such as galvanised or stainless steel.
Cavity Wall Ties which are also sometimes referred to as Brick Ties, are an unseen building component that is incorporated into the build to hold the internal and external leaves of a cavity wall together. These Wall Ties are added to the cavity wall during the construction of the wall, with the ends of the wall ties typically imbedded into the mortar bed at regular intervals both vertically and horizontally, playing a vital role in the stability of a building.
The history of Wall Ties goes back a long way and metal Wall Ties were first used in the UK construction industry in the early 1800's as the building industry boomed and large numbers of properties were built incorporating a cavity. By the mid 1940's, building properties with a cavity wall become the norm, and with it the use of the Wall Tie became standard.