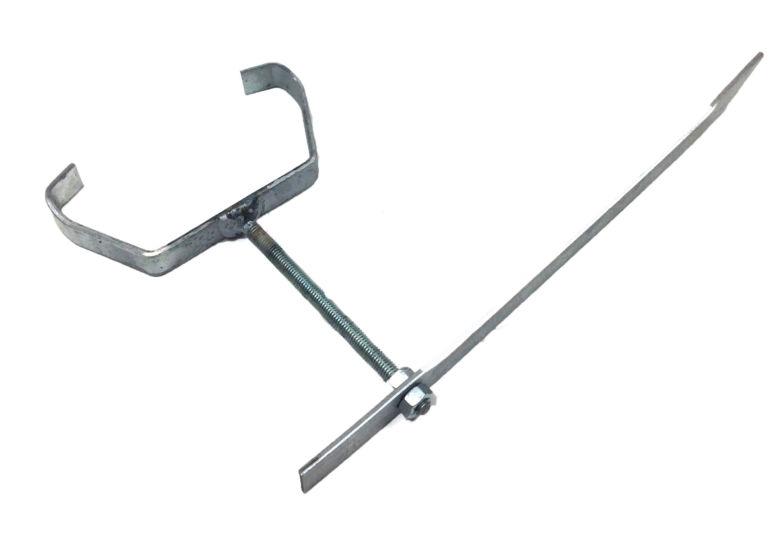 October has been a strange month for weather, with warm sun one minute, freezing wind the next and plenty of rain. Next month is predicted to bring even more of the wet stuff so it's an ideal time to make sure your property is prepared.
Lots of rain is set to head our way during November and so it is an ideal time for making sure your gutters are performing to their optimum level. If they're not, perhaps it's time to consider replacements and our rise and fall brackets offer a quick, simple and cost-effective way to carry out the rewarding project.
Rise and fall brackets allow for an efficient drainage system to be created by ensuring that there is a small but continuing tilt right along the length of the gutter. This makes the flow of rainwater through the drains much faster and more reliable as gravity helps the liquid on its way to safe and appropriate disposal. The lengths of gutter pipe are securely fitted into the rise and fall brackets, which are securely attached to the property at regular intervals.
It is essential to get the tilt right to ensure that water cannot pool in any one area. This can be simply achieved with the use of a spirit level and, as with every construction project, getting the preparation right is of paramount importance to ensure a professional result. Our own technical team can offer expert advice if you need it.
Rise and fall brackets are also referred to as gutter brackets and drive-in brackets
Can be supplied to fit round or square gutter pipes
Stake is included
Formed from galvanised steel to deliver consistent durability and reliability, resisting corrosion with exceptional strength
Available at an extremely competitive price starting at just £4.40 for quantities above 10 brackets