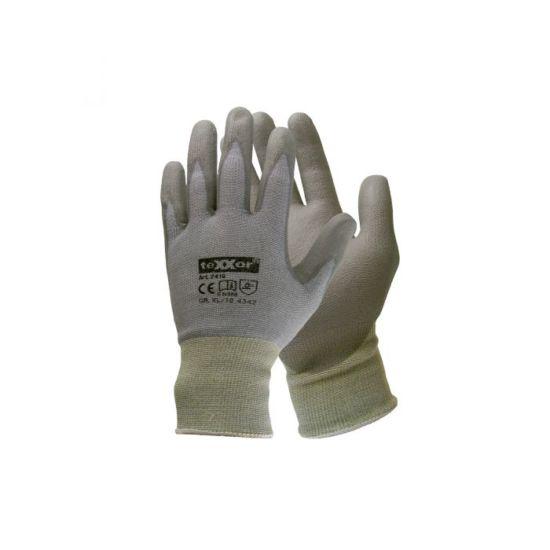 BS Fixings supply an extensive range of protective gloves designed to improve levels of safety and hygiene in the workplace. Here are more details about some of the bestselling items from this collection.
Coated with polyurethane (PU), Texxor Cut Resistant Gloves have been specifically designed to protect the hands from cuts when working with sharp tools, equipment and materials. The protective knit gloves are manufactured using high-quality flexible fabric that is also puncture-resistant. Standard medium-sized Cut Resistant Gloves are available from stock while the small and large varieties have a lead time of up to 7 days.
These black, PU-coated work gloves are suitable for most light handling applications and feature a seamless, breathable liner. Boasting an EN388 Level 4 abrasion rating, the protective gloves provide maximum dexterity with a high grip and unmatched fingertip sensitivity.
One of the key products from highly-renowned brand TrueTouch, the Super Grip is composed of a seamless polycotton liner that has been palm-dipped with a textured coating of natural rubber. Excellent grip, dexterity and comfort is guaranteed in both wet and dry conditions, making these superlative protective gloves perfect for all applications where protection against tearing and abrasion is required.
Discover our full range of protective gloves on the BS Fixings website.