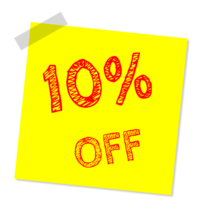 Save £££s on Lockdown DIY Essentials!
Wondering what to do with all your extra time during the UK's second national lockdown due to the COVID-19 pandemic? Instead of spending hours looking for something new to watch on Netflix, put the time to good use by getting on with some of those DIY jobs around the house! Here at BS Fixings, we've got all of the materials, tools, PPE and accessories you'll need to achieve the most professional results, every time.
In this edition of the BS Fixings blog, we'll be showcasing some of the products from our 'SIlicones, Sealants, Fillers & Adhesives' range, all of which are currently available with a 10% discount. This promotion only runs until 14th November so order soon to take advantage of these price-busting savings!
Designed for all kinds of professional interior and exterior wood repairs, HB42 Ultimate Wood Filler delivers a strong, durable and weatherproof fix. Quickly and simply applied, the filler sets hard in just 30 minutes; when dry, it can be easily and effectively planed, sanded, drilled or carved as required. Use to repair banisters, doors, frames, sills or furniture damaged by wet rot or use for grain filling and repairs to knotholes, splits, cracks and shakes. It's even suitable for repairing wooden constructions, including several marine applications. The product is available in a range of pack sizes in either White or Natural colours.
Monster Mix is a two-part epoxy adhesive designed and manufactured by top brand Bond It. The solvent-free, 100% reactive product can be used on any number of different materials and is especially suitable for metal-to-metal bonding applications. With a fixture time of just five minutes, Monster Mix displays excellent dielectric strength when used to pot and encapsulate delicate electronic components and is also water resistant.
This premium-quality water-based sealant adheres excellently to ceramics, porcelain and plastic, delivering a watertight, permanently-flexible seal. Perfect for use on and around worktops, sinks and baths, the powerful sealant contains an effective anti-fungal compound, ensuring that the growth of mould is strongly deterred. Once cured, the sealant can be varnished, stained or painted to exactly match your existing colour scheme.
There are 30 different items included in our 10% price discount promotion so browse our website now and get DIYing!