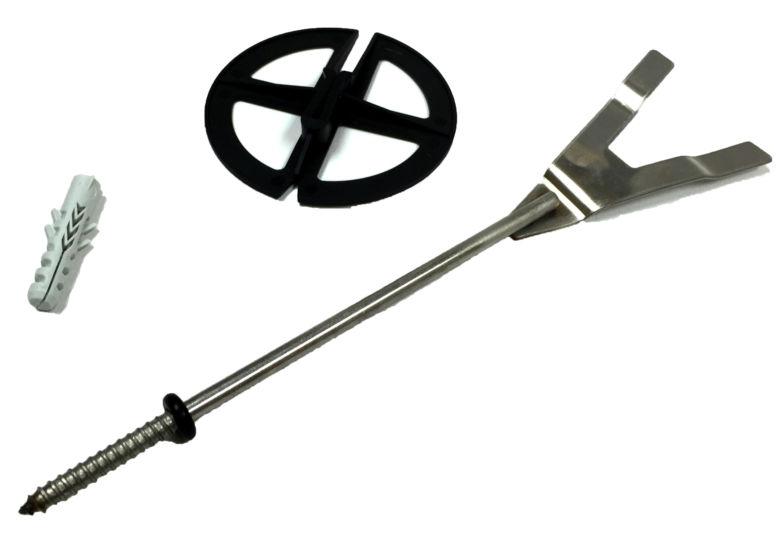 BS Fixings work in close conjunction with several trusted manufacturers, one of which is Bluebird Fixings. This successful partnership has allowed us to bring a wider, more comprehensive range of products to our customers: the selection includes two types of stainless steel wall ties.
Bluebird Fixings was founded back in 1988 and quickly established itself as a provider of high-quality products at a competitive price. The dedication to craftsmanship shown by the Bluebird Fixings team has allowed the company to create and maintain an impressive reputation in the industry and BS Fixings was extremely proud to become a supplier of products from the brand.
Screw ties are created as a highly-efficient method of connecting new structures to old. A simple yet effective design has made screw ties an extremely common construction component, delivering many structural benefits. As they form such an essential part of construction applications, it is important that screw ties are chosen for their unrivalled quality that can be relied upon to deliver structural support; screw ties from Bluebird Fixings fit that brief perfectly.
The standard screw tie is the signature product of Bluebird Fixings and is suitable for use in structures of up to 8 metres in height. Easy to install yet highly-durable, standard screw ties for use on inner wall leaves are formed from strong galvanised steel. On outer wall leaves, where resistance to corrosion needs to be at its maximum, stainless steel screw ties are recommended. Standard screw ties are intended for tying new brickwork to existing walls and are supplied with nylon insert plugs.
Designed and engineered to form internal or external leaves to single-skin structures, cavity screw ties from Bluebird Fixings are made entirely from quality stainless steel. There are several standard sizes immediately available from stock and we can also quickly supply other sizes via our close working relationship with the manufacturer. Professional results are easy to achieve and no special skills or tools are required.