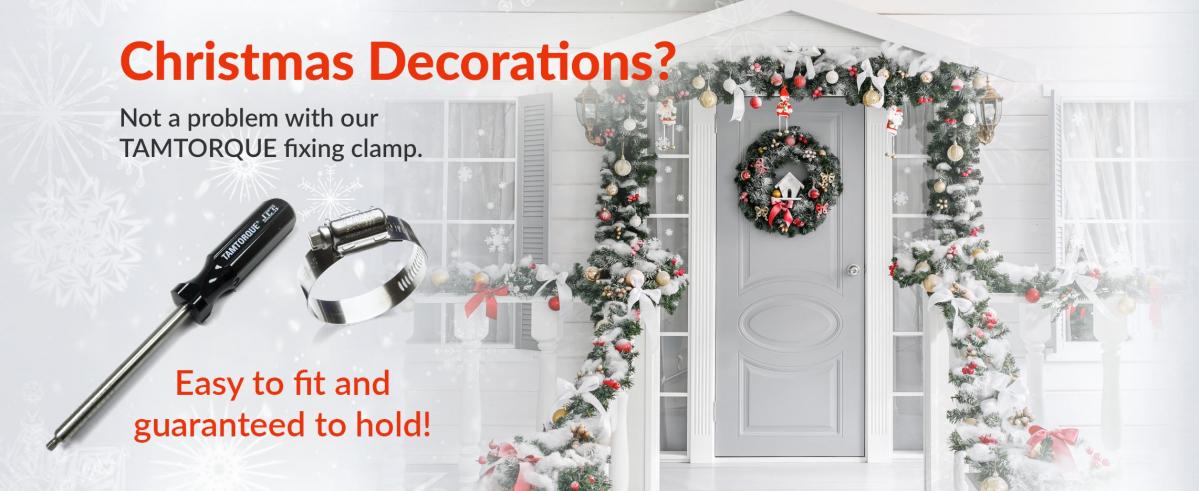 Putting up Christmas decorations, particularly outdoors, can be dangerous; hundreds of people are admitted to hospital casualty departments every year. One way to make the experience more successful and less dangerous is with the use of sign fixing clamps, which are available on our website!
One of the most renowned manufacturers of sign fixing components is JCS Hi-Torque, which produces the innovative, unique Tamtorque system. Tamtorque Sign Fixing Clamps have been designed with versatility in mind and can be used to clamp items to posts of any shape and size.
Tamtorque Sign Fixing Clamps are simple, fast and effective to use, delivering reliability with consistency. There are no sharp edges to worry about as the system is manufactured using coil that has a fully-rounded edge, dramatically improving safety levels.
Only specifically-designed Tamtorque tools can be used to attach and remove the clamps, which ensures they are vandal-proof just in case there is a Scrooge around! They have the unique ability to be reused, meaning that they combine environmental-friendliness with a marked improvement in cost-effectiveness.
BS Fixings supply Tamtorque Sign Fixing Clamps singly, giving you the ultimate in flexibility. The more you buy, the cheaper the price, helping you to receive the most competitive value for money. All of the required ancillary components are also available in our online shop.