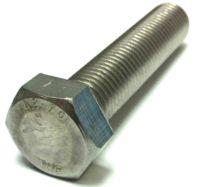 Lots of our customers follow us on social media but did you know that BS Fixings can also be found on eBay? For those customers who prefer to use this method of purchasing from us, we have created a portfolio of carefully-chosen items from our ever-growing collection of quality stainless steel products.
The range of BS Fixings products available on our eBay include:
Manufactured using 99% pure soft aluminium, our aluminium foil has no barriers and outperforms standard foil in terms of strength, durability, resistance to corrosion and resistance to vapour transmission.
Perfect for many applications from insulation and construction to refrigeration and packaging, aluminium foil from BS Fixings is supplied from stock in 5kg rolls; this is approximately 60 metres in length.
Ideal for insertion through holes in assembled parts, these quality bolts are made from high-grade A2 (304) stainless steel; this grade includes extra chromium for excellent resistance to corrosion.
They can be used in conjunction with nuts if required.
With literally thousands of uses, wood screws are an essential part of any toolkit. A number of different sizes are available and the screws are supplied in economical packs of 100 or 200.
These blind rivets, also known as POP rivets, are particularly versatile. With a steel zinc plated rivet body and steel zinc plated mandrel. they are supplied with an attached size and grip range guide for the ultimate in convenience and efficiency.
Overall finish is guaranteed to be secure thanks to the enhanced strength of these dome-head blind rivets.