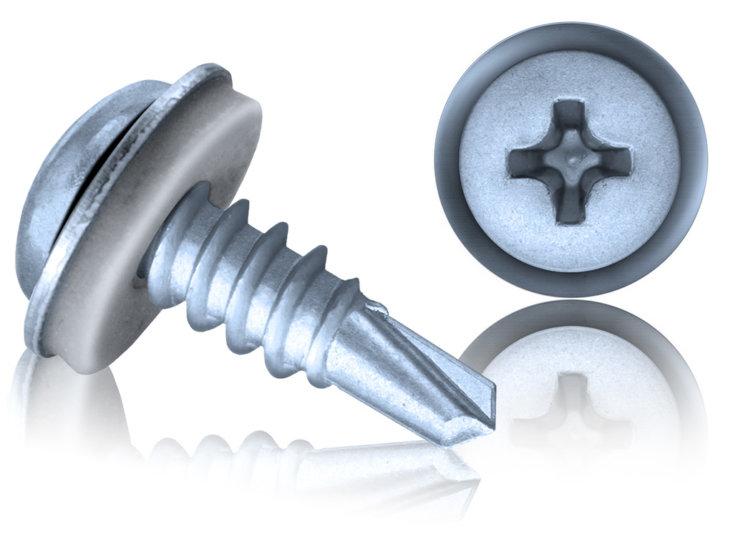 Phillips head
The Phillips head was designed to provide a better contact with the screwdriver than the original flat head, the flat headed screw driver often tended to cam-out causing damage to the screw head, The Phillips head was designed to combat this by changing the design from a single groove to a simple cross to improve contact and torque, the design was then patented in 1930's. The design of the head was actually designed to also improve cam-out to stop the aluminium threads stripping from the screw when assembling aluminium aircrafts as assemblers often excessively tightened the screws so tight that the threads of the screws stripped off. The design off the screw head was to accept a driver that had a 57 degree point with tapered wings that came to a sharper point, this enabled the driver to be released from the screw when excessive torque was applied.
Pozi-Drive head
The Pozi-drive was invented to further improve on the torque and cam-out of the Phillips head. To do this there was a second cross added to the first cross. This not only helped when distinguishing between the two head types, it also further improved the contact of the driver to the screw. A different screwdriver is needed for use with each screw. The new screwdriver for use with a pozi-drive screw has a blunt point rather than a sharp point and the angle of the blades are sharper by 45 degrees. The driver doesn't have rounded corners like the Phillips driver has. The design was patented in the 1960's by the American Screw Company and the Phillips Screw Company as a joint venture and the name is thought have come from an abbreviation of "Positive Drive".
One of the most common problems with the screws are that to the untrained eye both recesses look the same. A Phillips Driver will fit into a Pozi screw head but a Pozi driver will not fit into the Phillips screw head, it is not recommended to use a Phillips driver with a Pozi screw as it will eventually round off the recess of the head causing damage to the screw and making it unusable.
BS Fixings supply screws with a range of head types suitable for a number of applications. Our stainless steel woodscrews come with pozi heads and can be bought online today for delivery tomorrow if ordered before 3pm.