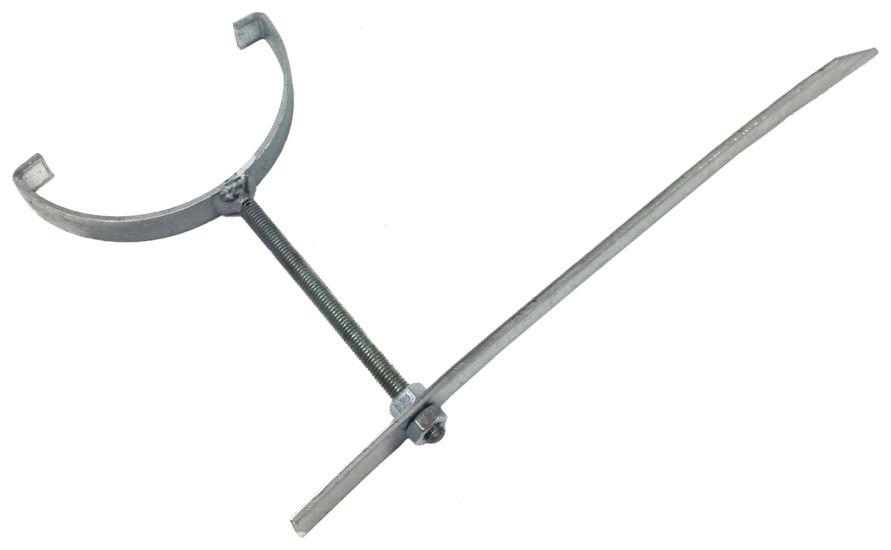 So, after my disaster with the gutters last week, I thought it might be a good idea to get the whole lot checked out by the professionals. It turned out to be a good job I did because, not only were my gutters blocked, they actually were not even installed to the front of the house properly anymore! It turns out that even the clearest of gutters still won't function properly without one particular component…
Gutters work by gravity and, if they aren't pointing downwards all the way, then of course the system doesn't work. Rise and fall brackets ensure that the gutters are correctly angled, keeping the flow of water constant and making sure there isn't any buildup. As my gutters were blocked as well as being misaligned, the problem was twofold and the results disastrous. And all I needed were these simple facts…!
Rise and fall brackets, which are sometimes called drive-in or gutter brackets, form a complete system to make your gutters more efficient

They can be supplied to fit both round and square gutter pipes

The pipe simply slots into the bracket where it is securely held, before the bracket is attached to the property at the correct angle ratio to the preceding and following brackets

Each is manufactured from tough galvanised steel, delivering guaranteed reliability, durability and resistance to corrosion

Full CE Approval has been granted to all elements of the system

The necessary stakes are included

The expert team at BS Fixings are always available to offer any help, support and advice you may need relating to the purchase and installation of rise and fall brackets
If you don't want to be woken up at 3 in the morning by what sounds like World War Three going on outside your window (and seriously, you don't!) then I recommend checking out your gutters as they could be a wet time bomb just waiting to go off. Blocked gutters that are not properly aligned are going to give up at some point and sorting it out now could save you a whole lot of time, money and sleep.
Find out all you need to know about rise and fall brackets here.