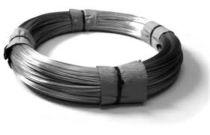 Unless you're involved with the industry, the system of grading applied to stainless steel can be confusing. Within the domestic and commercial sectors, just two of the many grades (304 and 316) account for almost all stainless steel components and here we present a guide to these common grades.
To the naked eye, there is no difference between 304 and 316 grade stainless steel though, as we will see, the two grades have different qualities and applications. Ascertaining the grade of any given piece of stainless steel requires a physical testing process, which is usually carried out by the producing mill. To ensure that this test has produced correct results, BS Fixings carry out our own inhouse testing and thus are able to consistently supply metal of superlative quality.
In addition to steel, 304 grade stainless steel contains around 18% chromium and 8% nickel.
Being especially low in carbon content, 304 grade stainless steel is particularly versatile and is therefore the standard choice for the majority of applications. Durable, corrosion-resistant and available with many different finishes, 304 grade stainless steel is also known as A2.
A slightly lower chromium content (16%) is offset by added nickel (10%) and molybdenum (2%).
This change in the chemical composition makes 316 grade stainless steel extra-resistant to chemical attack and corrosion, making it particularly suited to demanding environments. Often used for outdoor applications, 316 grade stainless steel is easier to work with than its 304 grade counterpart and, though the initial material cost is higher, this is more than offset by increased durability.
For more detailed information on stainless steel grades and advice on which to choose for best results, get in touch with our expert technical team.