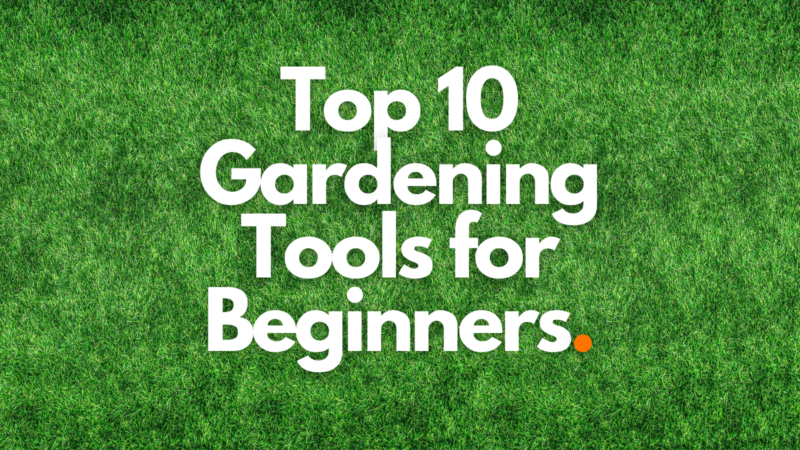 Whether you're just starting out on your gardening journey, or you're a master in your field, the Titchmarsh of your town as it were, you'll need the right tools for the job….
Before you start any gardening project, large or small, you will need to invest in a good pair of gardening gloves. These will help protect your hands from dirt, rose thorns, or weeds that may sting or damage your skin. Our range of gardening gloves are perfect for anything from light-duty and all-purpose, to waterproof gloves for maximum protection. When choosing your gloves, always ensure they are comfortable, and a snug fit.
We supply a range of gloves which are perfect for not just the garden, but the season you are working in. They can also suit the type of job you are doing. Right now, it's pretty chilly outside, so we'd recommend the Town & Country Ultimax Gloves.
However, when the sun arrives, we'd recommend the Master Gardener Gloves which are thinner than the Town and Country Ultimax Gloves and are perfect in warm conditions.
Our Fiskars Pruner is used for the pruning of plants, which is a regular garden task, and a pair of secateurs will become a very useful part of your gardening kit. This Fiskars Pruner is sturdy and lightweight and comes with a soft grip handle for added comfort.
Secateurs can be operated with one hand and a good pair will set you up for seasons to come. A worthwhile investment.
A hand fork, sometimes referred to as a 'weeding fork' is used for digging up weeds and is a useful tool for planting small shrubs and plants in the garden. This Wilkinson Sword hand fork is made from stainless steel, with a natural wooden handle, making it very durable and long-lasting.
A quality hand trowel is also useful for many jobs including weeding and planting. The favoured hand trowel here at BS Fixings is another stainless steel Wilkinson Sword product, and comes recommended by BBC's Gardeners World as one of the best garden hand trowels available on the market!
The traditional head of the trowel is well scooped and sharp to help it cut efficiently through the soil but it's also useful for potting on and planting.
Our Wilkinson Sword Border Fork is perfect for lifting, loosening, and turning over stony soil and just the thing you need for getting vegetable plots and borders ready for planting. We recommend this to dig up bigger plants and more established weeds too.
If digging and planting are at the top of your priorities list, then a Wilkinson Sword Digging Spade is the tool we recommend.
A patio scraper is arguably the most important tool for any gardener that has paving stones. The Wilkinson Sword Stainless Steel Patio Scraper is designed to remove weeds and debris from the cracks between the paving stones and instantly make your garden look fresh. This product has a stainless steel blade and an ash handle with a strap for hanging up after use.
You can use a rake to make the soil in your plant beds smooth and level before you put plants in.
A rake is also really useful for clearing up leaves and debris from your garden. It'd be a shame having a beautiful garden if it's buried under a pile of leaves for half of the year! The Fiskars XL Leaf Rake is one of the most popular rakes we supply.
If the sun is shining, your plants will need a good watering daily. For smaller and more delicate flowers, we would recommend the Hozelock Standard Sprayer. This sprayer delivers less water than a watering can and is, therefore, gentler on your prized flowers and plants.
Hoses are a central part of keeping your garden alive and kicking. Our Hozelock 50m Starter Hose is ideal for the more established plants in beds and containers. It's much easier and quicker to use. It also puts far less strain on the back than using a watering can or sprayer. That way you've got more time to relax and enjoy your garden! What's more, this hose has a Hozelock 10-year guarantee.