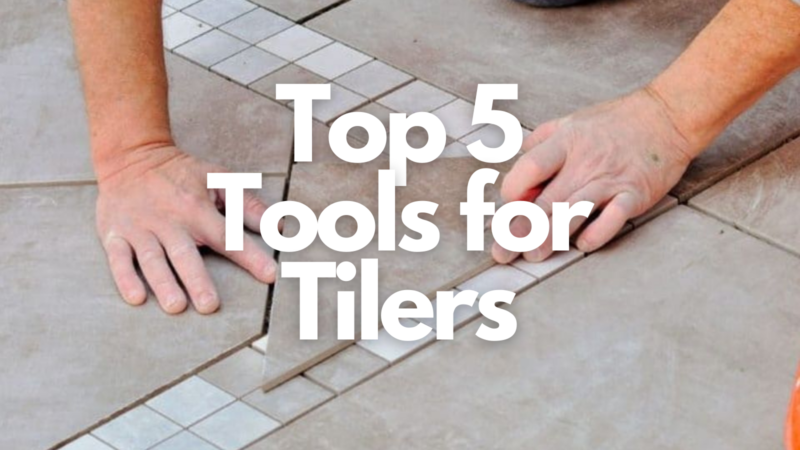 We all want perfection when it comes to fitting tiles, but it doesn't need to be a task to be feared. We will give you the best information and advice for the right tools needed to complete a project.
Here are our top 5 recommended products:
One tool you must have is the robust Vitrex Tile Cutter. This is an easy tool to use which is exactly what you want for a difficult project.
Cuts wall and floor tiles up to 330mm in length and 254mm diagonally
Equipped with a long-lasting 13mm Tungsten Carbide cutting wheel
Dual chrome-plated heavy-duty steel rails ensure a smooth scoring
The Vitrex Combination Spreader/Squeegee is designed to evenly spread grout around surfaces where the tiles are being installed. One side of this tool is a flat, smooth rubber blade mounted on a plastic handle, which is ideal for spreading the grout evenly over the tiled surface to fill the gaps between each tile.
The notched side of our spreader will evenly spread the adhesive grout in a ridged pattern across the wall or floor.
Squeegee edge for rapid grouting
Notched edge for fast adhesive application
Convenient dual-purpose design
You may be wondering what a grout float is? Grouting is an important stage in the tiling process. Without grouting, the surface would look uneven and unfinished. Some areas can be hard to grout, while other areas can be easier. A grout float simplifies this process by aiding the application of the grout between your tiles.
Our Vitrex Economy Grout Float is a strong, flexible rubber pad connected to a C-shape handle, that helps give a professional looking finish to your grout and tiling. The float is made of rubber to avoid damaging your tiles with chips and scratches whilst applying the grout.
You need to make sure you consider your needs before choosing a grout float.
High-impact handle
Moulded rubber pad to prevent absorption of grouting materials
200 x 100mm float
Our tile levelling system is used to avoid tile lippage and helps to ensure even spacing between the tiles for a perfect finish. The Vitrex Tile Levelling System is designed for a quick installation using the clips and wedges and the durable nylon construction ensures it will be secure.
The benefits of using the Tile Levelling System:
Level and align – The LASH clips work as a system by automatically aligning the tiles and ensuring that the surfaces of the tiles are level.
Space the clips – this allows the installer to space the tiles at the same width throughout the installation to prevent any variation in a grout joint.
Hold the wedges – Ensures that the tiles are held at an even height until the adhesive sets.
The Spiked Aeration Roller is ideal for subfloor preparation. It is the perfect tool for removing bubbles caused by entrapped air in floor levelling compounds and includes a splash guard to reduce mess.
Ideal for use with 20mm Porcelain tiles – The rollers spike is 20mm long
Don't forget a quality tiling specialist needs quality tiling tools. The 5 options we have talked about are a great place to start, but if you need more tools for your project, take a look at our full tiling range here.