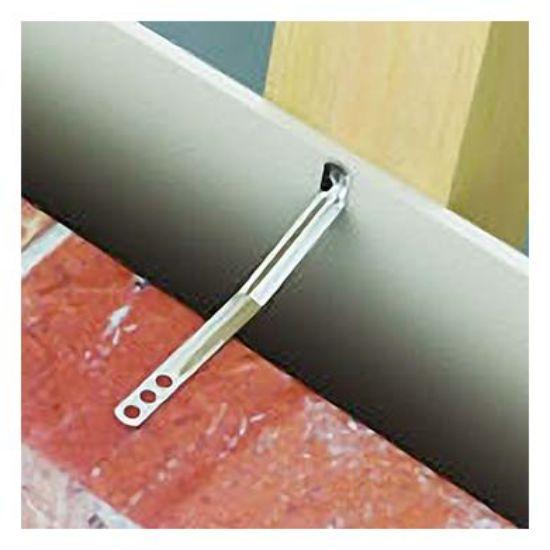 The BS Fixings collection of wall ties has been extended, bringing our customers even more choice, value and quality. In this week's edition of our blog, we look at the history of the wall tie and explain some of the many advantages to the cavity wall system.
Cavity walls that incorporate metal ties have been in existence since the early 1800s but it was not until the building boom of 1880s that cavity construction dwellings began appearing in large numbers. At the time, the ties were usually made from wrought or cast iron, metals that were heavy and prone to corrosion. By 1945, cavity wall construction had become the norm for many buildings from houses to factories and steel was the material of choice.
When compared to solid walls, cavity walls have several advantages:
The space between the two leaves of a cavity wall construction is filled with air and this reduces the transmission of heat from the inside to the outside of a building, resulting in far superior thermal performance
The hollow space of the cavity serves a second function: that of preventing the moisture content from the outside atmosphere from entering. This helps to prevent dampness, which would otherwise be a major structural issue
Cavity walls work out less expensive than comparable solid walls, an obvious advantage when it comes to managing budgets effectively
By acting as a sound insulator, cavity walls help to create a more comfortable acoustic environment indoors
Because cavity walls are less thick than solid walls, they reduce the weight resting on and supported by the building's foundations
A crystalline deposit of salts, left behind when water evaporates, is often seen on the outer surfaces of masonry. Known as 'efflorescence', it can form on concrete, stucco, brick or natural stone surfaces. Wall ties act to reduce the potential for efflorescence by allowing moisture to be directed away from the vulnerable masonry surface
For more detailed information on the new products added to our wall ties collection, check out this week's BS Fixings news article and the individual data sheets on our website.