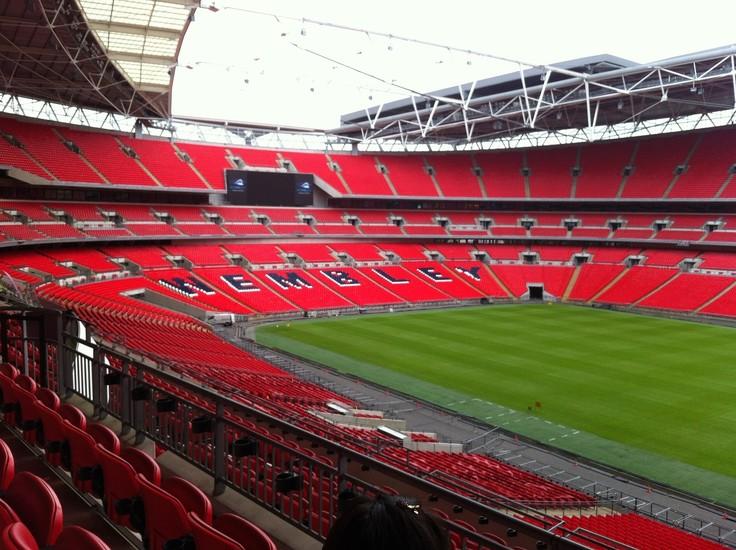 Last week, we brought you news of the BS Fixings 5-a-side team (aka Barcelona!) winning a match by a large margin, bringing home the glory. We are very proud of our Barcelona Blokes and certainly aren't going to miss another opportunity to shout about it - on to Wembley!
5-a-side is a great way of developing our friendships and collaborative skills which, in turn, helps us to function better together as a team and improve our service to you - our loyal customers. The team play with all the confidence and dedication they would devote to a World Cup Final match and who knows, perhaps one day we will see a BS Fixings staff member in those football boots?
Playing at Wembley would be a dream come true for any aspiring footballer as it is one of the most famous stadia in the world. Tons of stainless steel was used in the construction of the imposing stadium, from structural elements to seating, handrails and even the cutlery in the staff canteen! Here is Wembley Stadium by Numbers:
There are 2,618 toilets, which is more than any other venue on the planet

The full circumference of the structure is 1km

90,000 people can cram in, giving Wembley Stadium the honour of having the largest roof-covered seating capacity in the world

The volume of the bowl is in excess of one million m3

Up to 3,500 construction works were on the site at any given time

Foundations reach down to 35m and form 4,000 separate piles

Over 55km of power cables criss-cross the stadium

The many escalators rack up over 400m of distance

In cross section, the diameter is larger than that of a tunnel designed to carry the cross-channel train, Eurostar.

Wembley Stadium is one of the priciest ever built, at a cost of almost £800m

90,000 cubic metres of concrete was used in construction, along with 23,000 tonnes of steel
Even if they don't make it quite as far as Wembley, the BS Fixings 5-a-side team will always be striving for the best both at work and at play. And we will be cheering them on, with your support!
If you currently have a construction project (though possibly not quite so ambitious as Wembley Stadium - for that you need our parent site www.bsstainless.co.uk!) in the planning stages then check out our professional range of stainless steel fixings and fastenings.