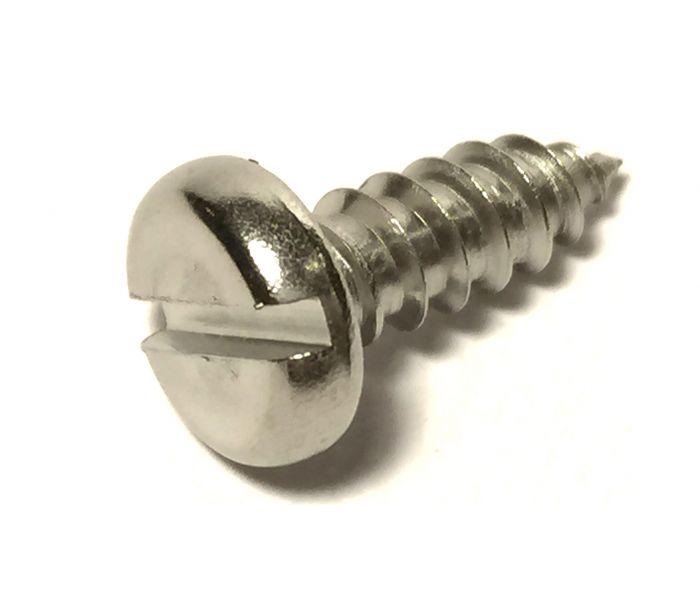 This is a question we often get asked when discussing the different screw options with our customers. It is a phrase that is often used, but also the type of question you may be embarrassed to ask if you believe everyone else knows what a self-tapping screw is, and you don't! Perhaps it is the term tapping that causes the confusion as it does not accurately suggest what the screw does. In simple terms, a self-tapping screw drills its own hole when used in materials such as wood, plastic, and metal. All you need is a screwdriver, no need for a drill or to predrill holes as you would if you were using a standard screw with wall plugs.
They are more commonly used where two different material types need to be combined or when access needs to be gained for regular maintenance or dismantling. You will see self-tapping screws in many home appliances such as ovens where the fan protector or light covering needs to be removed and then replaced using the same screw and along the same threads.
Self-tapping screws come in all sizes and tip types with various shaped head options. All our screws are manufactured to the highest standards to DIN and supplied within the scope of our ISO 9001 accreditation and standard sizes are available from stock for next day delivery. When you choose the right size self-tapping screw you require, you should take into consideration the length of the tip of the screw depending on the material's thickness. You need to factor in enough space for the screw tip to fully enter the material before the threading begins. To prevent thread stripping resulting in the screw not being properly secured
The self-tapping screws we sell at BS Fixings are all made from stainless steel and include the 4 main ranges we sell, all of which are sold in boxes of 100 as standard and available for next day delivery (and free delivery on all orders over £50)
Most of our screws are shipped in boxes of 100, however, we can also supply in bulk packs of 1000 / 5000. Other screw drives are available including slotted and hex head types if you need these alternatives. Please get in contact with our sales teams if you have any questions or if you require size options that you can't currently see on our website.