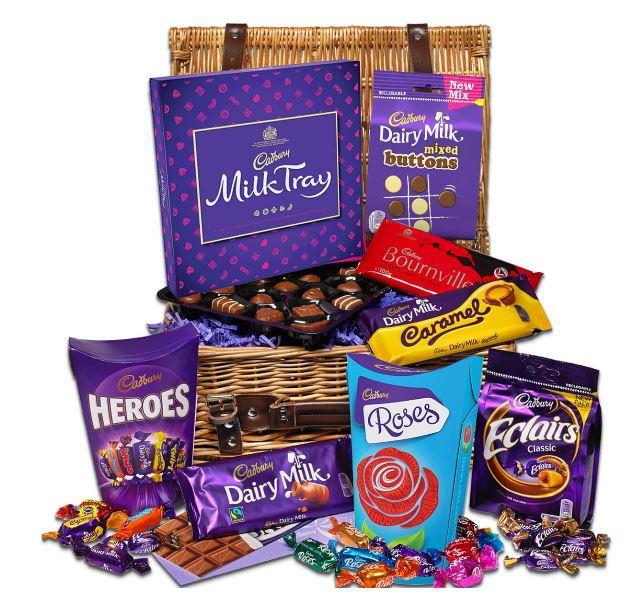 It's Mother's Day soon! Yes, on the 26th March, it will once again be the day to honour YOUR mum and/or other maternal figures in your life so we hope you are planning on spoiling them. One of the best ways to help Mum celebrate her special day is with chocolate so why not enter our competition to win a big hamper of the stuff?
That feeling of winning is hard to beat and it's even better when you can double your pleasure by sharing your prize. Our competition prize is not going to be bought until the last minute, to make sure that we don't end up helping ourselves here at BS Fixings! Mother's Day will be on the 26th of March and so we will announce the lucky winner in plenty of time on 22nd March and make sure you have the chocolate hamper by then.
You must remember, however, that chocolate is not a gift; it is a garnish. Flowers also fit into this category, as do breakfasts in bed. This means that Mum will also require an actual gift and we recommend our gutter guards. Oh, and you have to fit them too.
Now we know that there are a lot of handy mums out there, a lot of them far handier than the dads.The issue of clogged gutters can put even the toughest DIYer off and gutter guards are a gift that is going to keep on giving. Installing them is quick and easy and you can get it done while your mum is eating her breakfast (in bed, of course). Then, one of you will be presenting her with a chocolate hamper that is going to make her worry about her figure. But she can always share it with you...
To enter our competition, all you need to do is like and share the competition details on our LinkedIn. You will then become an official entrant and can start crossing your fingers that your name will be chosen at random from the other entrants. Good luck and DON'T FORGET MOTHER'S DAY!