Removes Graffiti easy, fast and effective to remove unwanted ink marks.
Qty




Price (Excl.VAT)




Price (Incl.VAT)

5+

£12.60

£10.50

save

9

%
10+

£11.40

£9.50

save

17

%
25+

£10.20

£8.50

save

26

%
Easy Spray Graffiti Remover is a powerful non-drip gel formula which removes unwanted marks, arising from spray paint, marker pen, crayon and ink from a variety of surfaces including wood, glass, masonry stainless steel and galvanised steel.
We started using this product many years ago for prepartion of stainless steel prior to polishing or coating to remove ink marks added during production. This product used to be available under the Carplan range but this has replaced it in an easy spray lightweight container.
This is by far the best product we have used, others often leave a residue and don't remove as well. We thought this was such a good product it was worthy of selling online. Knowing how well it works with stainless steel and many other materials.
Safety Data sheet available.
No resources currently available
Delivery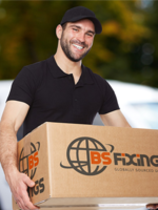 Free delivery
We offer free delivery for all orders over £50 (ex VAT). (UK Mainland Only).
Standard Delivery
Is offered to UK mainland customers. You will receive an email where you can confirm the delivery price if you are happy with it. Different package weights will have different prices.
International Delivery
We deliver all across the globe using a highly trustworthy courier. At the checkout stage, select the country that you would like the goods to be delivered.Then you will receive an email where you can confirm the delivery price if you are happy with it. Different countries will have different lead times and prices.
Delivery Charges
Below is the standard tariff for guidance purposes. Actual costs will be confirmed at point of sale and any variances you will be notified within 24 working hours of receipt of order.
The deliveries below are for mainland UK, for Highlands, Channel and offshore islands an extra charge per consignment will be applied as below, we can also arrange Saturday delivery at extra cost.
Next day delivery for orders under £50 (ex VAT) – £5