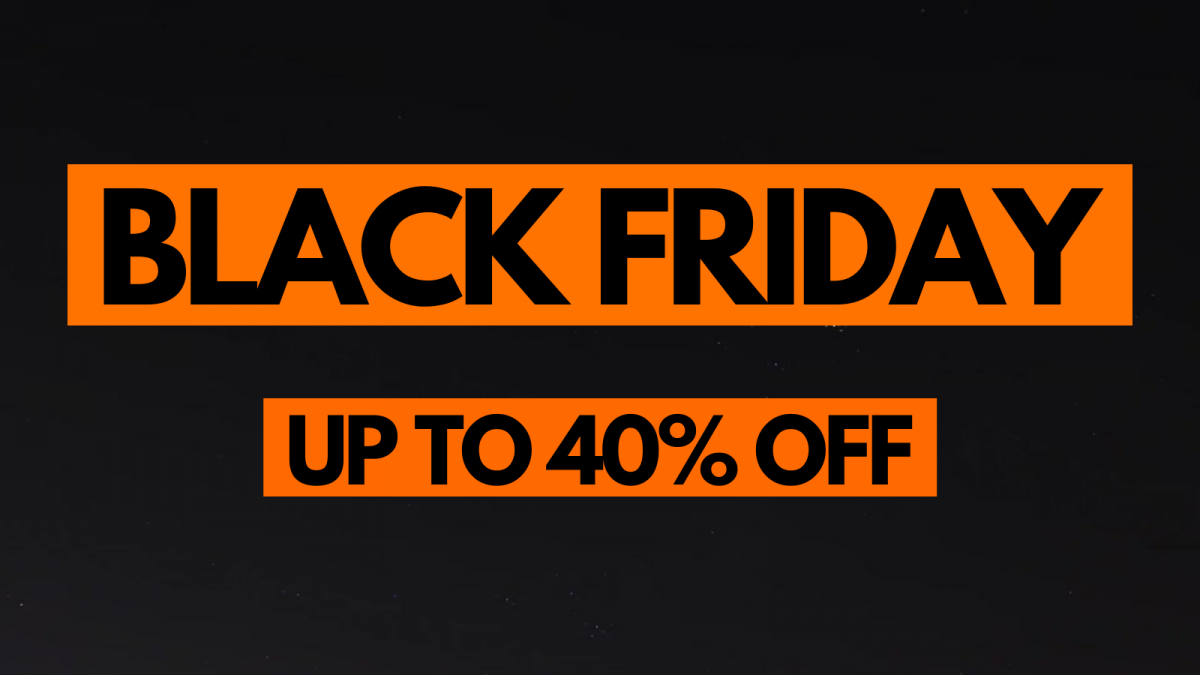 We know everyone likes a bargain; we love one ourselves - especially just before Christmas! Well, we think it's time to let you lot know what we've been working on. Right now we're working hard to finalise our deals and offers, as we are once again participating in the annual Black Friday frenzy.
Our Black Friday Sales event starts early on Monday 22nd November 2021 (we like to beat the rush) and finishes with a flourish on Friday 26th November 2021. All of our offers will be online and available to order as normal. We don't anticipate any disruption to our normal delivery services during this upcoming Christmas period. Our couriers are pretty flawless. However, best to get your orders in a little earlier than normal, just to be on the safe side.
Without boring you, the supply chain is likely to be under more pressure this year. That's because of the reduced delivery capacity and lower stock levels in some of our categories. If you need any products quickly over the coming weeks, please feel free to pick up the phone and speak to one of our sales team. The guys will be able to advise you on availability and delivery.
Our buying department is currently finalising the list of products that'll be in the Black Friday event. They're hard at work, negotiating the best deals with our suppliers, so we can pass on major savings to you all. So, as yet, we can't confirm which deals will be available. That being said, if we were you, we'd keep our eyes on our Wall Ties, Decorating Products, Building tools, fixings, and wire products.
Watch this space for updated news on our Black Friday event and what product deals will be available.