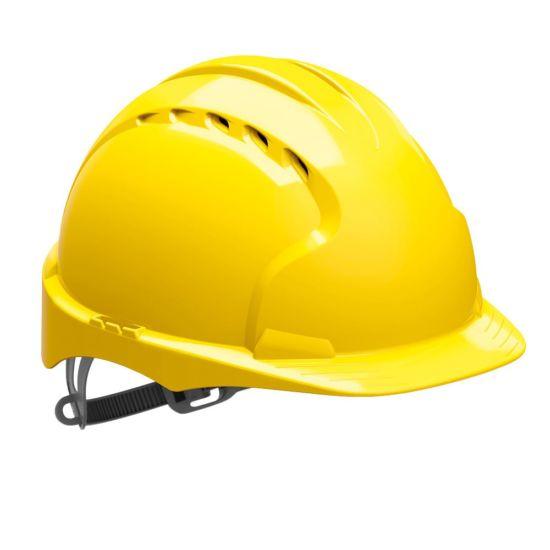 Part of our commitment to delivering the ultimate service to our customers involves extending our product range with everything from everyday essentials to newly-developed tools in the industry. This edition of the BS Fixings blog introduces some of the latest additions to our collection along with details about how YOU can influence our future product portfolio...
Our recently-extended product collection includes:
Designed to rigidly conform to EN397 and US ANSI/ISEA Z89.1: Type 1 standards, these high-performance safety helmets are currently available with an attractive introductory price discount of 15%. Offering the most precise fit that has yet been available for an industrial safety helmet thanks to a state-of-the-art 3D harness depth adjustment system, JSP vented helmets are crafted from strong, robust HDPE and also boast a one-touch slip ratchet. Both standard and micro peaks are available and each helmet incorporates a dermatologically-tested, pH-neutral Chamlon sweatband with an Egyptian cotton core and porous PU coating to deliver optimum sweat absorption. Choose from White, Blue or Yellow.
A wide range of materials has been used to craft these heavy-duty protective goggles: PVC for the main body, polythene and steel for the vents, polycarbonate for the lenses and rubber thread covered with polyester for the comfortable and secure headband. Both the lenses and body offer strong protection against high-speed, medium energy particles travelling at a rapid 270mph (120 m/s). The optical qualities of the lenses meet the requirements of Optical Class 1, which is the highest class. Our new direct vent goggles are currently available with an introductory price discount of 10%.
These one-piece basic safety glasses are made in a comfortable curved styles. The lenses are made from tough polycarbonate material that is strongly resistant to scratching, allowing for unimpeded view in a range of industrial environments. Approved to the strict CE EN166 standard, these glasses are 'one-size-fits-all' and can purchased from BS Fixings with a limited-time 10% price discount.
Dunlop is a company with a long and rich heritage, established over 130 years ago in 1889. Originally a manufacturer of high-quality tyres, Dunlop has extended its product portfolio over the years and we are proud to supply the brand's highly-popular wellington boots. Pricemaster wellies from Dunlop, rendered in an attractive green colour with a black sole, offer the most cost-effective protection while the black Protomaster boots are a premium option. Both styles are available in standard sizes from 6-12.
Whilst searching for products that we think our customers will want, we thought we should ask YOU what you would like to see available from BS Fixings. We are always striving to provide the very best service supply the products that our customers search for so please get in touch with us an let us know!