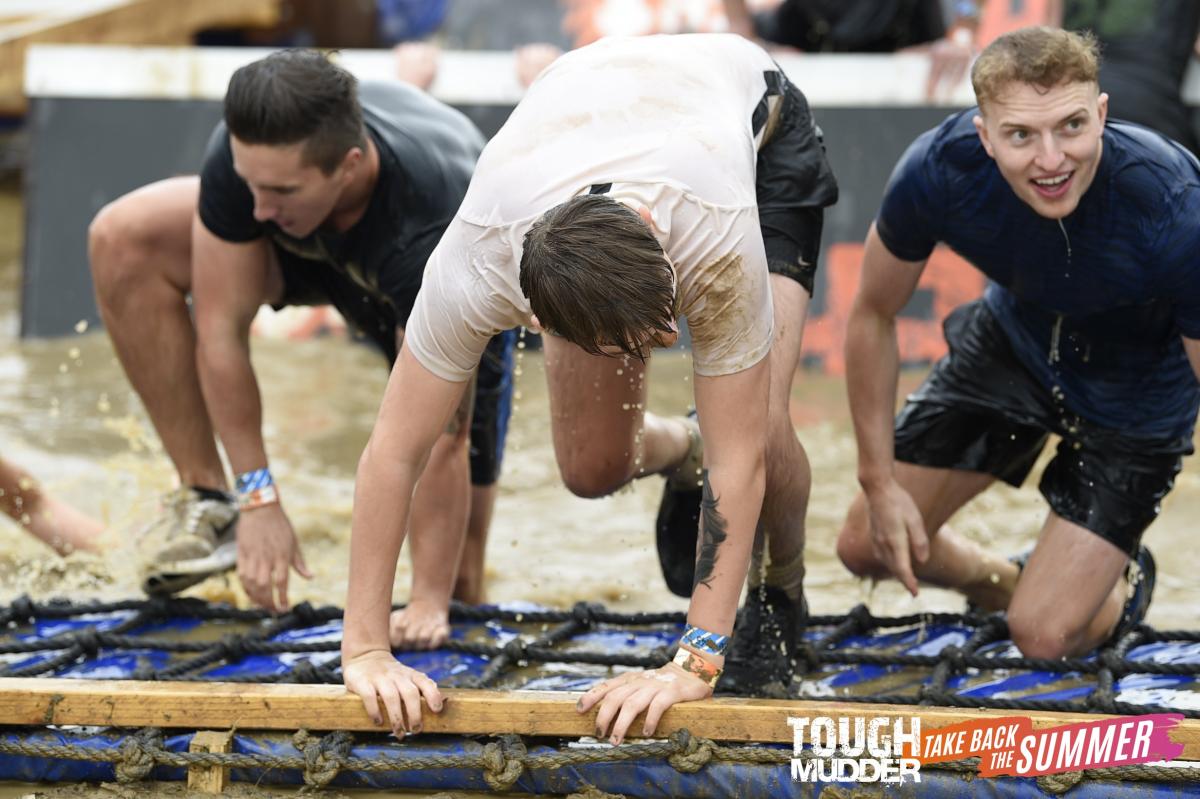 Well, despite all the jokes from the members not taking part, the triumphant warriors returned to base having survived Tough Mudder. A challenge we are all unlikely to forget in a hurry.
The event began with a big group warm-up under the suspicious gaze of our Fitness Instructor carefully inspecting the team for any weakness. Spirits were high as we were encouraged to shout and cheer as loud as we could whilst completing our Mr. Motivator style star jumps and side steps. A scene you could picture if you imagine combining the films Saturday Night Fever and the Great Escape!
The beginning of the end...
We were now feeling confident, comfortable, and perhaps a little complacent. It was a nice easy start once we had warmed up. A gentle jog took us around a corner until we reached our first obstacle. The Hero Walls. At 9' tall with a tiny 4" foothold, this slippery mud-covered wall is a deceptively difficult challenge. Even the most experienced participants warned us to take it seriously. Surprisingly, we didn't find this as difficult as we thought, perhaps all those hours spent working together as a team in the warehouse and offices at HQ was paying off. We just had to negotiate the 9-foot wall, climb over it which was so much easier when your team members stop at the top of the wall and give you a helping hand over.
However, with the DJ music still going around our heads, this easy start soon became a distant memory. The warmup exercises suddenly seemed a lifetime ago. We were abruptly brought down to earth, as we quickly found ourselves at obstacle number 2. Commando crawling through mud beneath some very low barbed wire. This was the beginning of a very muddy afternoon. Any thoughts of escaping with just a few grass stains on the knees were gone forever.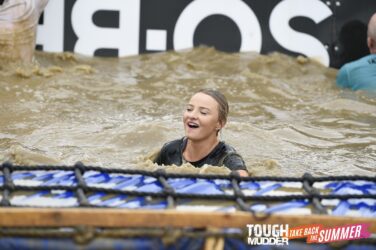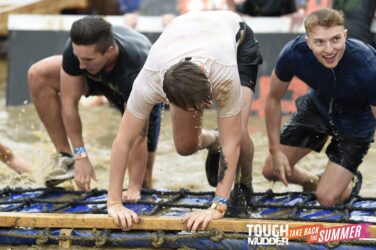 Simply shocking!
The Obstacles that followed saw us put our bodies through their paces, fully submerging ourselves in water, trudging through thick mud, sliding into dirty water basins, swinging off monkey bars above 6ft deep water filled caverns, climbing 3 story net structures, sliding through pipes into ice baths, oh and running the 10 miles up and down Yorkshire hills. However, in our opinion, nothing on earth can prepare you for the horrific electric shocks experienced at the very end – they were right, as you approach the angry beast, you can hear it clicking its 1,000 yellow tongues, just waiting for you to run right into its gaping mouth - we now know what it must feel like to be tasered, and why you shouldn't stick a fork in a plug socket!
Anyway, they say what doesn't kill you makes you stronger. I'm sure that a late shift in the warehouse getting those urgent orders out won't seem so difficult next time.