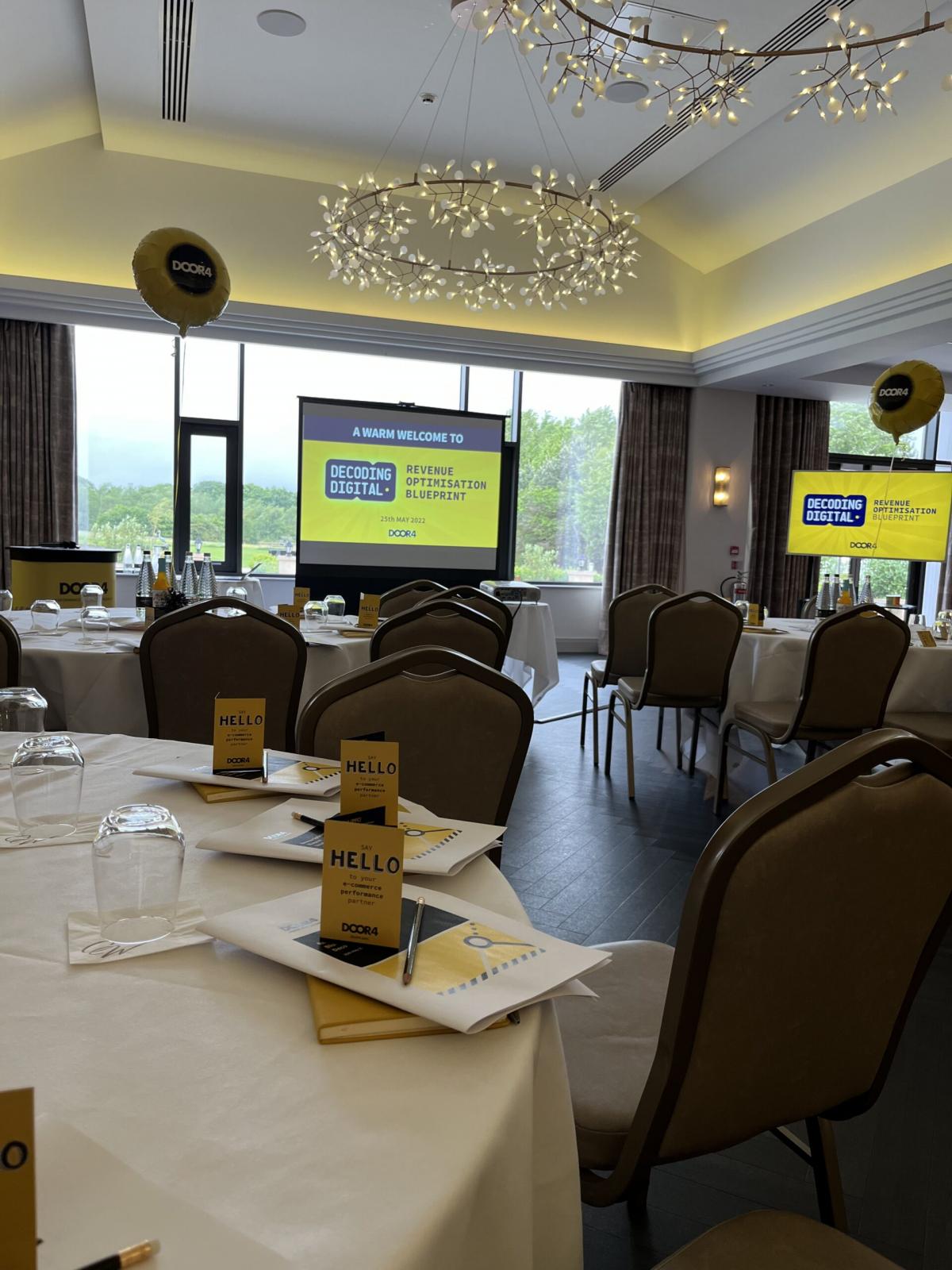 At BS Fixings, we are always keen to improve our service and learn better ways to keep our clients happy and with this in mind, we had a great time at a recent marketing event "The Performance Blueprint" held at the Crow Wood Hotel & Spa in Burnley, by the company Door 4.
We had a lot of fun at the event, learning all about better marketing practices and methods to offer customers an improved experience when shopping. With expert guest speakers, they efficiently gave us new perspectives on methods of ensuring maximum beneficial outcomes from digital productions. It was a very busy event, but everyone was very well looked after with bacon butties for breakfast, and cakes, pastries, and much more for lunch!
We had the opportunity to engage with a number of business owners and staff from companies covering multiple different industries such as tradesmen, bakers, and furniture manufacturers. With them, we also took part in some great team-building activities together!
Here at BS Fixings, we are all in agreement that we are really looking forward to future events like this one, as we are always focused on ways that we can improve and boost the experience for our customers, and who knows, maybe we will see some of you there! Until then, we have an online store just waiting for you to browse – where we currently have 20% off all Wire products this summer 2022!