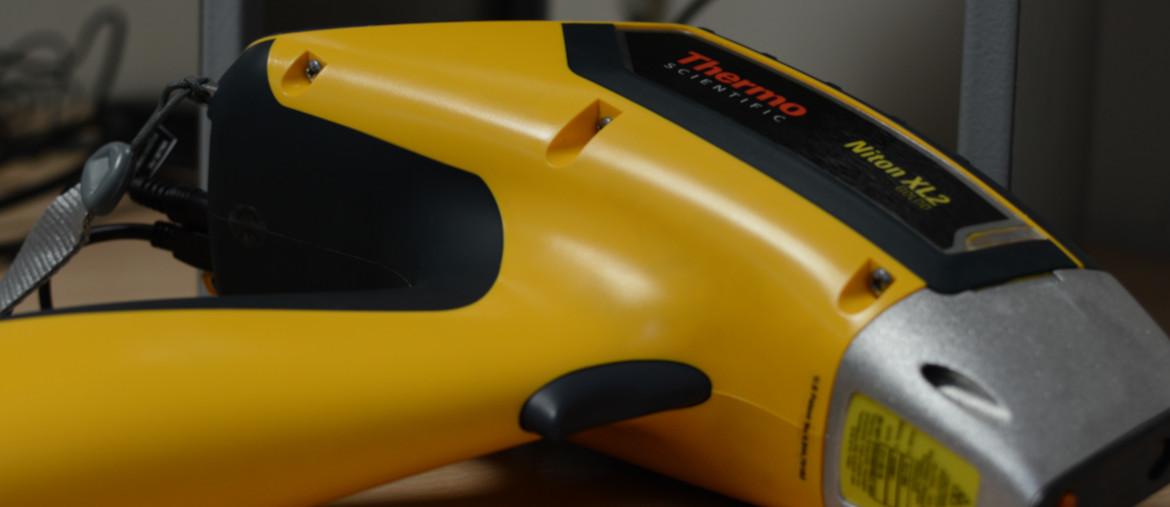 BS fixings is proud to announce further significant investment in state-of-the-art technology with the purchase of an XL2 GOLDD analyser, which will add yet another level of quality control to the already stringent testing processes employed by the company. This will include the testing of metal coming into the business, as well as the testing of final components prior to them being shipped to customers.
The analyser will enable the team here at BS Fixings to get fast, accurate metal alloy verification for all the products produced, from one single handheld device. Featuring a standard integrated camera for accurate positioning of the analysis area, the XL2 analyser provides immediate, non-destructive elemental analysis of alloy materials from titanium to nickel, as well as tramp and trace element analysis. It is also well suited for a growing list of applications including scrap metal identification, quality testing, and lead screening for consumer and electronic goods.
The XL2 GOLDD analyser is the most up-to-date metal testing machine on the market and It operates as much as ten times faster than conventional Si-PIN detectors and is also up to 3 times more precise than conventional silicon drift detectors.
The handheld XL2 GOLDD analyser features one of the biggest commercially available drift detectors, delivering superlative performance; analysis is extremely precise thanks to ultra-low detection limits. Its analytical range spans more than 25 elements, including uranium, magnesium, and lead.
BS Fixings purchases stainless steel from a number of high-quality reputable suppliers and the materials are routinely tested and certified by the suppliers before being shipped. The investment in the new XL2 GOLDD analyser will allow for an additional level of testing in-house to ensure each in-bound consignment surpasses the level of quality our customers expect on each and every order.
There is no significant visible difference between different grades of stainless steel such as 304 ( Stainless Steel Tying Wire - Grade 304) and 316 (Stainless Steel Tying Wire - Grade 316) which means that testing is essential to check the composition of the steel. There is no easier or more accurate way to test stainless steel than to test using an analyser specifically designed for this purpose. Without testing and analysis, it would not be possible to accurately establish any issues or defects in the material content, and problems would only surface months or years down the line when the product or component fails prematurely.
Delivering quality is one of our core values here at BS Fixings and the investment in this latest technology is another example of our commitment to providing the best products at the highest levels of quality and reliability.