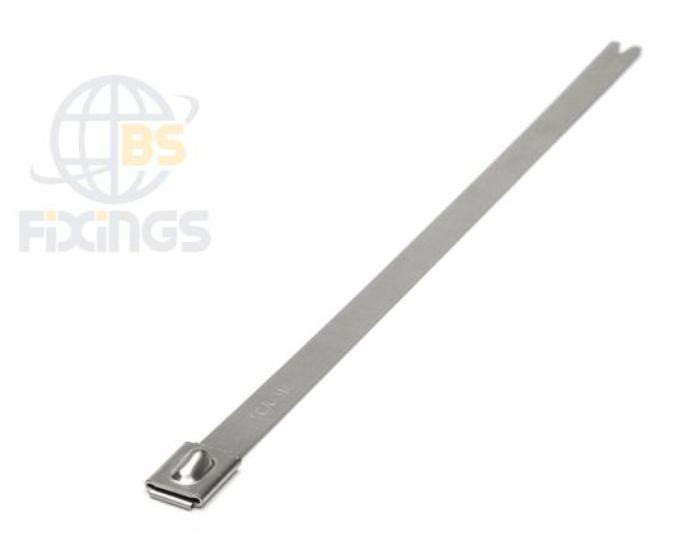 There are many different types of fixings and fastenings available from BS Fixings, all of which are designed to offer the best component for the job you have in mind.
Two of these are cable ties and wire ties, both made using steel.
Everyone is familiar with cable ties though you have probably only seen them made from plastic. While these ties are very useful, sometimes extra strength and stability is required and that is where stainless steel cable ties come into their own. Manufactured using high-quality stainless steel, they are perfect for use where temperatues are extremely high as they offer plenty of resistance to fire and flame.
Stainless steel cable ties from BS Fixings can be supplied in either 304 or 316 grade, depending on how tough you need them to be.
We have both 304 and 316 grade stainless steel ties available. With a minimum tensile strength of up to 46kg, our stainless steel cable ties are resistant to salt spray, corrosion and all kinds of weather, as well as standing up to the rigours of chemical attack. The ties are antimagnetic.
These components offer great versatility and are fabricated using mild steel. Each tie features looped-ends and the fastening is achieved simply by twisting the wire and connecting together using these loops.
Steel wire ties from BS Fixings are supplied in economy-sized boxes of 1000 ties and are available on a 2-3 day lead time.