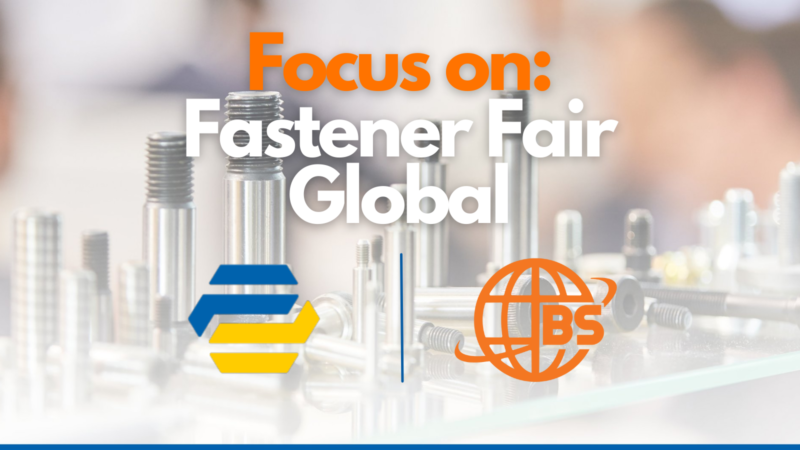 We know it is still a long way off, but we thought we would give you a bit of information and a focus on Fastener Fair Global 2023 which hopefully will be going ahead next year in Germany. Fastener Fair Global is the new name for Fastener Fair Stuttgart, as the exhibition looks to grow in prestige and attract a bigger global audience.
Fastener Fair Stuttgart 2021 was postponed due to the Covid-19 pandemic, and so the 9th International Exhibition for the Fastener and Fixing Industry will now take place from 21-23 March 2023 under the new name and branding which was announced to the press in December 2021. Fastener Fair Global is the international trade exhibition for manufacturers, wholesalers, distributors, and suppliers of fastener and fixing technology, taking place every two years in Stuttgart, Germany.
Fastener Fair Global 2023 covers all aspects of the fastener and fixing industry, providing real insight into industry trends and key information about the latest developments in the fastener and fixing sector. It is described as the international flagship event of the Fastener Fair series, dedicated to fastener and fixing technology. The show covers the total range of fastener and fixing technologies and is the ideal place for manufacturers, wholesalers, distributors, and suppliers to showcase and market their products and services.
Fastener and fixing technology is not limited to the commonly known self-drilling screws, stainless steel nuts, bolts and pins. From raw materials to moulding and forging processes, as well as coating and heating treatments, custom-designed fixings, inspection processes, distribution, and logistics, at Fastener Fair Global, all parts of the faster industry are covered.
Who exhibits at Fastener Fair Global?
Exhibitors at Fastener Fair Global present products and services from the following industry sectors:
Industrial Fasteners and Fixings
Construction Fixings
Assembly and Installation Systems
Fastener Manufacturing Technology
Storage, Distribution, Factory Equipment
Information, Communication and Services
Fastener Fair Global is just one of the many industry platforms we at BS Fixings use to source our products to ensure we bring you the latest quality products from around the world.