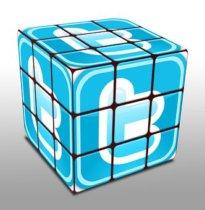 How many different types of washers are there? What is the latest project to utilise stainless steel rivets? Why are particular grades used for certain applications? How does stainless steel banding work? The number of questions relating to stainless steel fixings and fasteners is as great as the number of products available and keeping up-to-date with the answers is important to ensure you are armed with the latest, most relevant information. How can you do this in a few simple steps? Read on for all the info...
The dedicated, cherry-picked staff at BS Fixings, along with those at our parent company BS Stainless and within our eclectic network of trusted suppliers, are always kept busy. A large, diverse and thriving market for stainless steel ensures that materials and processing methodologies are constantly improved and optimised, meaning that no day is a quiet day in terms of news, insights, breakthroughs and debate about stainless steel. All of these pieces of information come smoothly and seamlessly together via our popular, effective and well-established social media presence.
Maintaining an active social media presence is now standard practice for companies across the spectrum of industry, offering a fast, effective and far-reaching method of communicating essential information. From BS Fixings news to industry-wide updates, from scientific advancements to current statistics - our socials deliver everything you need to know in a concise, easy-to-read format.
And, if you want to be among the first to find out about and take advantage of our excellent promotional offers and price reductions, then going social is the thing to do: Facebook and Twitter!