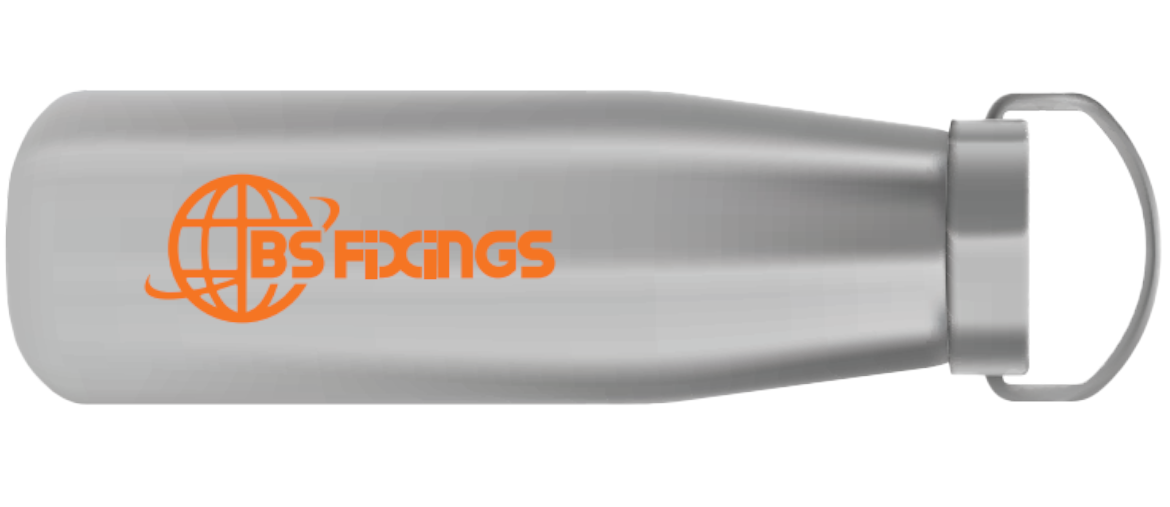 From the 1st July 2021, BS Fixings will be giving away fantastic, high-quality 500ml A2 grade stainless steel water bottles. Why are we doing this? To help build awareness of 'Plastic Free July' and to thank customers for their continued business and loyalty.
The stainless steel water bottles, beautifully branded with the BS fixings logo and recognisable colours, will be handed out to all customers, both old and new, who place an order over £150 between the 1st July and 31st July 2021, either through the website or via the sales team.
We're constantly looking for ways to reduce our environmental impact and carbon footprint. We love opportunities to bring awareness to initiatives such as Plastic Free July too. This initiative raises awareness of the impact that plastics can have on our environment. It encourages us all to look at reducing our usage or sourcing alternatives. This is just another small contribution to making the world a better place for future generations.
Plastic Free July
Plastic Free July is a global movement that encourages people to cut down on their use of single-use plastics. Doing so will hopefully help to slow global warming and look after our planet. The idea of the movement is that for the whole month of July, participants refuse to use single-use plastics. This includes carrier bags, takeaway boxes, and water bottles. In total, over 326 million people from 177 countries have taken part. Plastic Free July is a key initiative of the Plastic Free Foundation that allows them to work towards their vision of seeing a world free of plastic waste.
From humble beginnings in 2011, the award-winning Plastic Free July campaign is the result of years of hard work. It was started by Rebecca Prince-Ruiz (the founder of the Plastic Free Foundation). Rebecca, and her team in local government in Western Australia, created one of the most influential environmental campaigns in the world. Millions of people across the globe take part every year. Many of which commit to reducing plastic pollution far beyond the month of July.
Shocking statistics
There are many single-use plastic products that we can all avoid using. Whilst we do not have stainless steel alternatives for all of them, we do have an alternative for one. Plastic bottles, with our reusable stainless steel water bottle. This is an environmentally friendlier solution to the estimated 7.7 billion single-use plastic bottles that are used in the UK each year. That is 150 for each one of us every year. Just think of the benefit to the environment if we all obtained a BS Fixings water bottle! If just 10% of the UK opted to 'go reusable' with their drinkware, the use of around 340 million plastic bottles would be avoided each year.
With 85% of the UK worried about the impact that our excessive plastic usage will have on the environment, it is little surprise that there has been a sharp increase in the number of people who have turned to reusable water bottles. Sturdy and long-lasting, metal water bottles are an excellent option when it comes to making the switch. Not to mention they offer a sleek, smart take on reusable bottles.
A bit more about the star of the show....the Bottle!
The bottle we have carefully selected is A2 grade stainless steel. Therefore, reflecting the high-quality products that BS Fixings is known for selling. The bottle itself is double-walled and vacuum insulated, making it leak proof. It keeps beverages hot for up to 24 hours, and cold for up to 48 hours.
Whilst we hope we have secured enough supply, we only have a limited stock of these desirable water bottles. The promotion ends at the end of July to tie in with Plastic Fee July. You can start your journey to getting your free bottle by going to our website homepage and start ordering from our extensive product range. If you miss out, don't worry, we may throw one in with your order later on in the year!