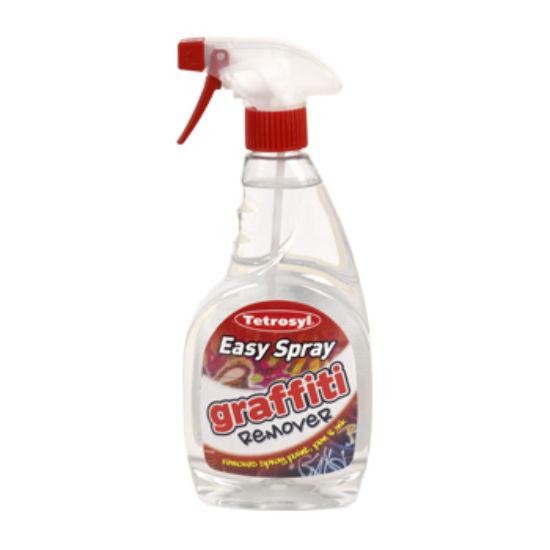 With the clocks going back and a return to longer, darker nights, security becomes an increased issue for many homes and businesses. There are always more reports of vandalism during the winter months and graffiti is consistently high on the list of complaints. If the back-alley artists have already struck YOUR property, BS Fixings have got you covered with our high-performance Tetrosyl Easy Spray.
BS Stainless, our parent company, regularly use Tetrosyl in industrial quantities for the cleaning and preparation of industrial- and commercial-grade stainless steel to be delivered to its global network of customers. Our technical team realised that, in smaller quantities, Tetrosyl would be ideal for removing graffiti and the product was soon available here at BS Fixings for that very purpose.
The active chemical that makes Tetrosyl Easy Spray so effective is carried in an expertly-formulated viscous gel, ensuring that application is made quick and efficient with no danger of dripping and improved levels of operator safety. As soon as it is applied to a surface, the gel starts working immediately, penetrating deeply into the substrate and getting to work on graffiti made by spray paint, crayon, permanent marker, ink and more.
Though obviously an extremely strong formula, Tetrosyl Easy Spray is also designed to be gentle on the surface it is applied to, whether that surface is wood, galvanised/stainless steel or glass. It leaves behind no unpleasant residue to clean up afterwards and is guaranteed to restore blighted surfaces back to their full glory.
A full safety/data sheet is available on the product page. For clear, professional advice and support, simply get in touch with our technical team.