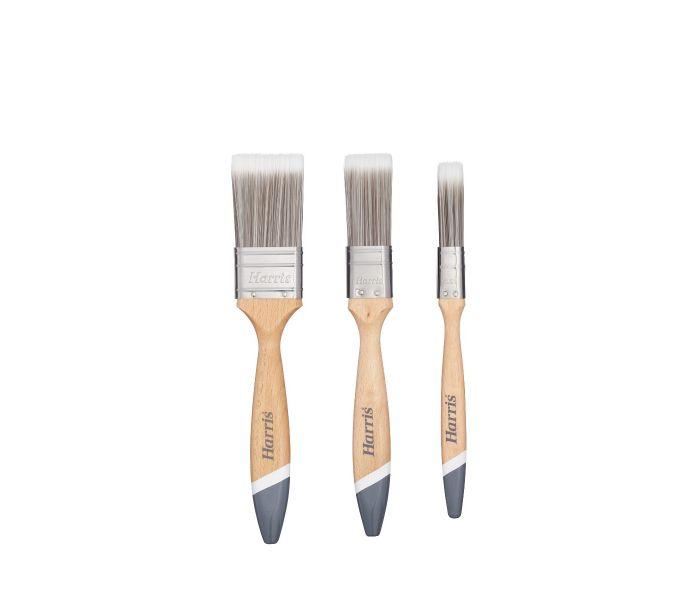 We now stock Harris paint brushes and decorating tools.
Here at BS fixings, our product development and purchasing teams have been busy as usual and we are delighted to announce that we have recently added an extensive range of Harris products to our website, which will be available to buy online anytime now.
This range currently includes 48 product categories, including paint brushes, rollers, paint trays, and accessories.
Harris has almost a century of experience making quality decorating tools, paint brushes and rollers. The new product range from Harris puts the best tool for the job in your hands, so you get the best decorating experience.
In 1961, Harris was awarded the Royal Warrant by Her Majesty Queen Elizabeth II, as the preferred manufacturer of decorating tools, paint brushes and rollers to the Royal Sandringham Estate. Harris still holds the Royal Warrant to this very day, demonstrating a level of product excellence suitable for a Royal household. You can see our full range of Harris products by visiting our dedicated Harris page here.
Harris Products are grouped by their quality, Essentials, Seriously Good, and Ultimate.
Essentials - a straightforward selection of basic yet reliable decorating tools that help get the job done in a quick and easy way. Offering excellent value for money, it gives DIY-ers everything they need on a budget.
Seriously Good - the middle range that offers quality brushes, rollers and tools that perform well without too much effort.
Ultimate - superior in quality, look and feel; this is their best range and includes a range of brushes. It combines innovative materials to produce an excellent finish while making decorating easier.
We are all delighted at BS fixings to welcome the Harris product range into our growing list of high-quality decorating products and accessories and hope you, our customers, enjoy using them as much as we have testing them.