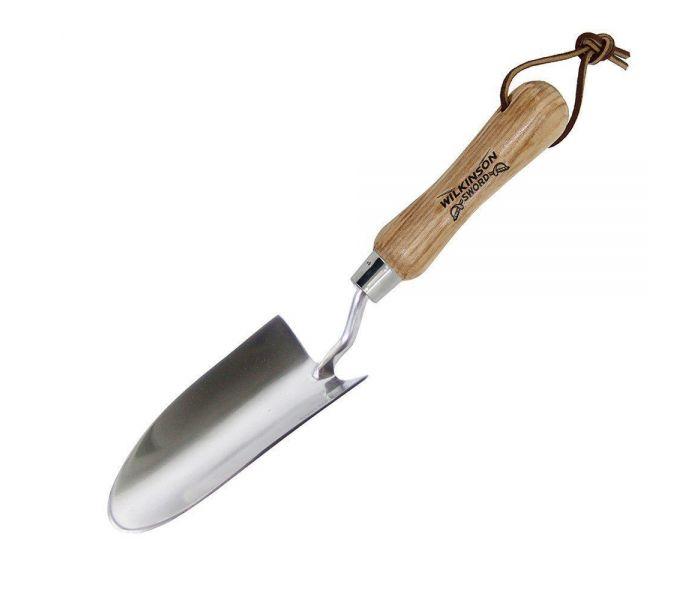 We're extremely excited to announce a brand new product range! We now stock tools from Wilkinson Sword, featuring their Stainless Steel Weed Grubber, Carbon Steel Trowel, Stainless Steel Hand Fork, and Patio Scraper. The new Wilkinson tools feature in our brand new range which you can take a look at here.
Whilst you may know the company for their range of popular razors, which seem to be in every supermarket in the country, many people don't recognise them as easily for their great quality gardening tools. You might find it odd that they manufacture both of these extremely different products, however, they've certainly shown more of their flexibility throughout the years.
In 1772, Wilkinson Sword was founded in London by Henry Nock. Unsurprisingly, the company originally manufactured swords (they even crafted the ceremonial sword used in the Queen's silver jubilee in 2002!). Over time, Wilkinson Sword diversified its product line, putting a foot into the motorcycle industry and producing some of the earliest British motorcycles. Decades later, the company established itself as a top choice for razor blades and high-quality gardening tools.
Today, Wilkinson Sword is a household name and their products are manufactured with stainless steel and carbon steel, reflecting their progressive ethos by producing environmentally-friendly garden tools.
At BS Fixings, we are proud to add Wilkinson Sword's garden tools to our product range. We supply only the best gardening tools on the market and they're clearly a perfect fit – as their website states, their mission is to "provide gardening tools of premium quality and performance that help make gardening easier and more enjoyable!", we certainly agree their products do just this.
Our gardening tool range features a ton of products, from trowels and shovels to rakes and weed grubbers! You're bound to find everything you need to keep your garden looking pristine. As the weather starts to get a bit warmer and we're approaching the summer months, you're going to need the best equipment to start getting back into gardening.
BS Fixings specialises in high-quality products from top suppliers including Wilkinson Sword. Having gained a 4.9/5 star rating on Trustpilot, we're known as reliable and trustworthy to our customers. With free delivery over £50 (excl. VAT), low trade prices, 10% off for new VIPs and next day delivery available if ordering before 1pm on a weekday, we can be your perfect supplier when it comes to gardening tools. Browse our gardening tool range now.
Can't find a product or have an enquiry? We're happy for you to get in touch with a member of our team via info@bsfixings.co.uk.