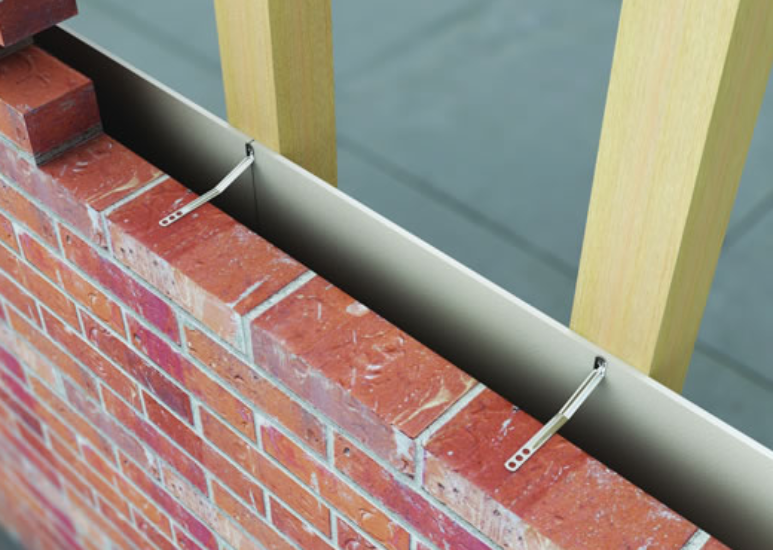 Our product portfolio continues to grow with the addition of the Timber Frame Tie to our new and exclusive collection of wall ties. The component is designed specifically to secure the outer brick skin of a building to its inner timber frame, delivering lasting structural integrity by absorbing substantial vertical movement between timber and brick.
Timber and masonry obviously have very different physical properties, reacting to temperature, moisture and movement in very different ways. This means that the two materials will naturally have movement between them and structures that are not adequately protected will suffer corresponding damage. Timber frame ties, by accommodating such natural movements, prevent this damage from occurring.
The timber frame tie is designed for use in cavities of timber frame buildings up to four storeys in height. Extensive, thorough testing has shown the product to be Type 6 for strength and Type B for sound, meeting the BS EN 845-1 standard.
Installing timber frame ties requires the use of stainless steel annular ring nails, which are supplied with the product for your convenience and with our compliments. For SIPS panels, stainless steel screws should be used. Three standard sizes are available from stock and the ties are sold in boxes of 250 items; prices start at just £29.10 exclusive of VAT.