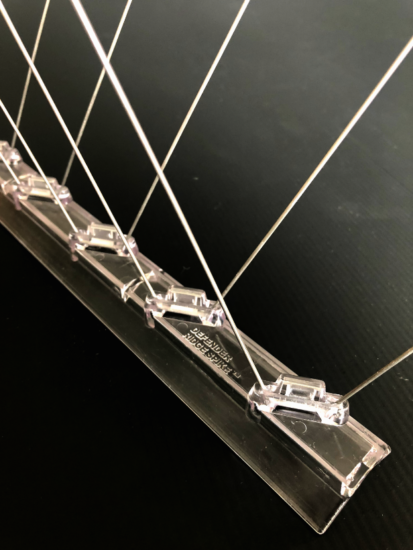 The New Year is an immensely productive period (for most of us!). So, if you're feeling productive and improving your property, why not check out the newest products to be added to our extensive and always-evolving portfolio? As with everything we supply, these new products are guaranteed to be of consistent professional quality and all available at our signature low prices.
Now is an ideal time to focus on bird prevention, in time for the coming spring. BS Fixings recently introduced a comprehensive collection of bird prevention spikes, available in a wide range of sizes and styles to suit any property. Whichever style and size you require, bird prevention spikes should be installed using specially-formulated adhesive which, just as you'd expect, is also available from the BS Fixings website.
Bird Spike Fixing Silicone Adhesive is supplied in handy, economical tubes containing 285ml of the special formula. It is effective on almost any clean, dry and non-porous surface from wood and brick to glass, steel and concrete. Completely clear, it is odourless, mess-free and UV stabilised, meaning that it will not discolour over time after exposure to the outdoor environment.
The silicone in the formula reacts instantly with the polycarbonate bases of bird prevention spikes, creating a strong, lasting bond. Highly resistant to corrosion, this superior adhesive has a life expectancy of a full 35 years. All that is needed to apply the formula is a standard caulking gun, delivering immediate results.