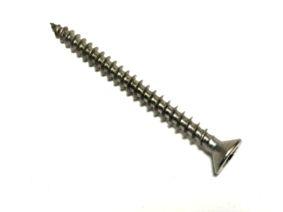 If you are looking for a quick way to give your home or business a makeover in time for the new season, then a great way to do it is by installing new doors. New doors, both internal and external, bring a new lease of life to a property. This offers a fast, simple, and cost-effective way to transform your space.
If you are attempting to install new doors yourself, as more and more people are choosing to do, it is essential that you select fixings and fastenings of the very highest quality to ensure your newly-transformed property; BS Fixings offer the very finest stainless steel woodscrews, perfect for the job.
A particularly popular method of making the very most out of your space and something that has always come at a premium, is the installation of internal French doors. Carefully and creatively placed, these stunning doors divide and define a room in a way that can be infinitely altered to fully take advantage of light as it changes throughout the seasons. As Summer is here, it is the perfect time to take advantage of the sun.
The front door of a home or business offers visitors that crucial first impression. You can up the kerb appeal of your property to new heights simply by getting rid of that old door and replacing it with a modern version. As well as adding to a pleasing visual aesthetic, this will keep it nice and warm, also saving you money!
Wherever you choose to reinvigorate the look and feel of your property with new doors, choose with confidence from our collection of stainless steel screws, guaranteed to bring success.
Stainless steel woodscrews are among our best selling products here at BS Fixings, thanks to their unmatched versatility and superior strength. As with our entire comprehensive range of stainless steel fixings and fastenings, these screws are available in many sizes to suit your particular project; the highly-trained advisors that comprise our trusted, cherry-picked technical team are always available to guide you through the available options, ensuring that you can achieve the most professional results; just give us a call.