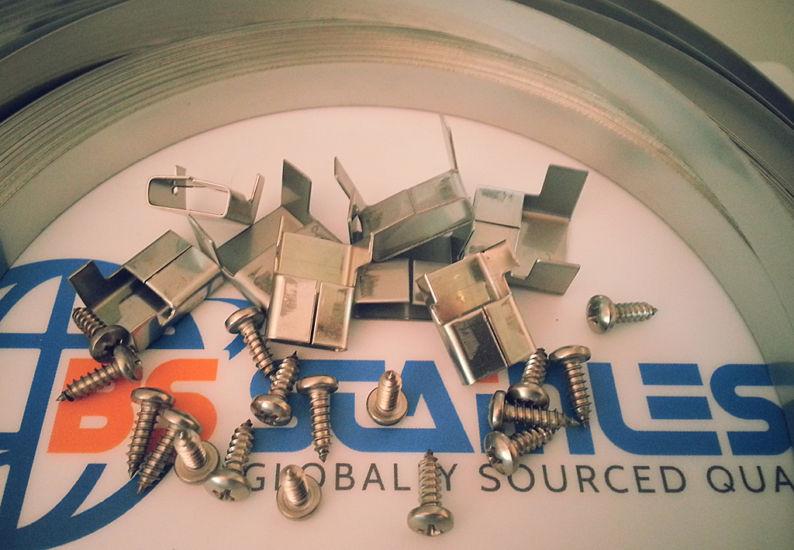 Stainless steel banding is an extremely versatile product, used for an array of applications from sign fixing and cable/hose bundling to insulation and strapping to. BS Fixings supply a comprehensive range of banding materials and ancillaries, including our very own Bandfix® product family.
Bandfix® products were originally designed for heavy-duty industrial use by BS Stainless, our parent company. The products have been and continue to be used all over the world in major engineering projects but are now available in domestic quantities from the BS Fixings online shop.
At the centre of the Bandfix® collection of products is our SafeEdge stainless steel banding. A deburring process has been used to remove the sharp, dangerous edge often associated with stainless steel banding, making it an extremely safe option. Supplied as cost-effective 30m coils, each individually packed in the Bandfix® Handycarry box, our SafeEdge stainless steel banding is a consistent bestseller in both Grade 304 and 316.
Securing Bandfix® SafeEdge band is achieved using Bandfix® clips, which are sometimes referred to as wing seals due to their distinctive shape. Simple to use yet extremely effective, these clips are first hammered down before being tensioned using a dedicated banding tool (a selection of these tools is also available from BS Fixings).
We invite you to browse the BS Fixings website to discover the complete Bandfix® collection, along with other stainless steel banding products from carefully-selected suppliers. Have questions or need advice? Do not hesitate to contact our expert technical team.