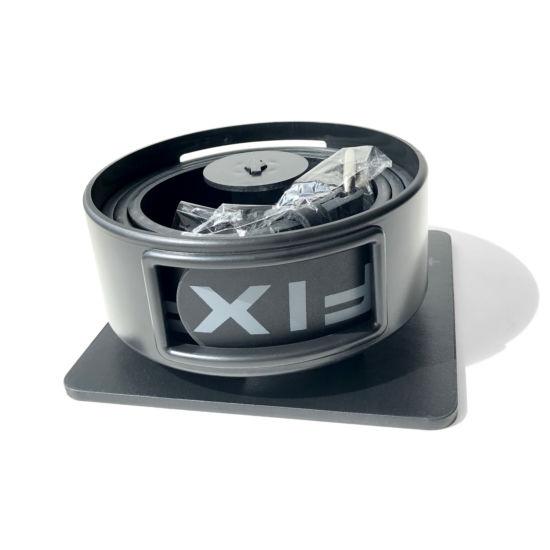 In order to improve and enhance the range of products available to our customers, BS Fixings work in close partnership with a small number of carefully-selected companies, including JCS, Bluebird Fixings and Goebel. We are proud to introduce our newest partner, Reelfix, and we now stock a comprehensive collection of their products.
The new Reelfix collection of products centres on tying wire and includes:
2kg Black Annealed Refill Spool 1.6mm
2kg Black Annealed Refill Spool 1.3mm
2kg Stainless 304 Refill Spool 1.2mm
Dispensing Reel and Belt Set​
Reelfix Galvanised Tape/Nip Frog
The Dispensing Reel and Belt Set is the real game-changer of the collection. Using large coils of tying wire can be dangerous: tripping over the wire is the most common issue though flying end injuries are also a major problem. Offering a modern, proactive and extremely effective solution to these dangers, the Dispensing Reel and Belt Set from Reelfix also improves efficiency and productivity while reducing waste.
The dispensing reel is extremely robust and allows for faster steel fixing. Included in the set is a heavy-duty leather belt which, with its ergonomically-designed support pad, ensures the ultimate in operator comfort as well as safety.
Discover the full range of Reelfix products on our website today and look forward to a safer, more productive tomorrow!