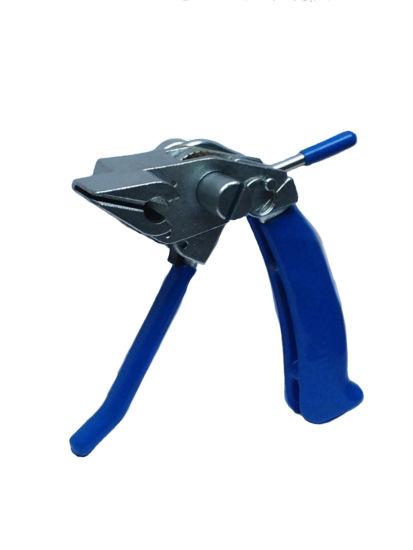 The Bandfix family of banding products, engineered and manufactured by our parent company BS Stainless, centres on stainless steel banding. We also produce aluminium banding in both large and small coils. Alumnium banding is ideal for HVAC applications over aluminium cladding and can also be used successfully with Rockwool, PUR, PIR and other types of insulation, whether a permanent or temporary fixing is required.
Aluminium banding is lightweight and non-corrosive, making it ideal for many different applications. We supply large and small coils in a selection of different thicknesses and each coil is easy and safe to handle. The banding is simply unrolled and cut to the required length: this helps to reduce wastage as compared to fixed length banding options, further improving cost-effectiveness.
Aluminium banding is secured with aluminium wing seals, which are also available from BS Fixings. Once the banding has been properly tensioned and cut using our innovative banding tool, the wing seals can be quickly and easily hammered down, which will tightly secure the banding and result in a lasting, professional finish. Bandfix aluminium wing seals are supplied in two different sizes in boxes of 100.
Using the banding tool is easy and reliable: for a step by step guide, please see this week's edition of the BS Fixings blog. Order soon to take advantage of our limited-time 10% discount!