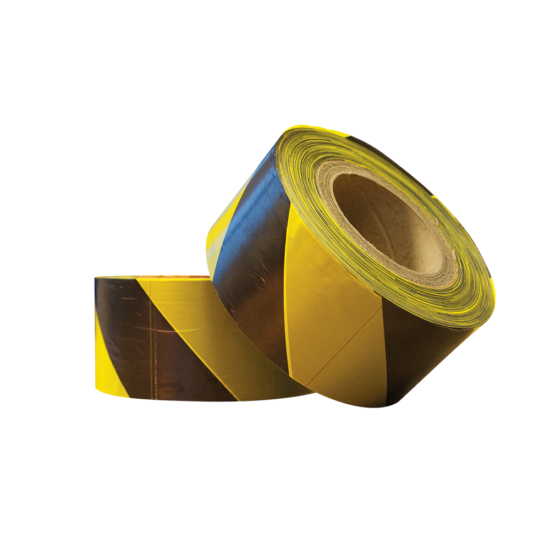 The BS Fixings product portfolio has once again been extended, with the addition of several types of tape. For a limited time, the new range is available with a 10% introductory price discount. The range includes:
As the name suggests, this essential product is primarily designed to be used with most kinds of packaging material, including card, cardboard and paper. Supplied in economical 66m rolls which are available singly or in bulk quantities, packing tape is coloured a classic brown.
Designed to provide a rapid and simple way to temporarily cordon off a desired area, barrier tape from BS Fixings is available in two highly-visible colour combinations: Black/Yellow or Red/White. Whether used to mark out anything from an incident scene to a race course, our non-adhesive barrier tape delivers reliably-effective performance.
With a durable, PE-laminated backing and a strong synthetic rubber resin adhesive, duct tape is particularly versatile, used for applications such as fixing, joining, binding, sealing, protecting and repairing. Created by leading brand Bond-It and thus guaranteed to be of premium quality, duct tape offers an impressive level of water resistance.
This buff-coloured, premium-grade masking tape allows for accurate control when painting and decorating, ensuring that lines are crisp, even and exact.
There are several different widths available to suit different applications: check out this week's edition of the BS Fixings blog to discover some creative uses for this toolbox staple!