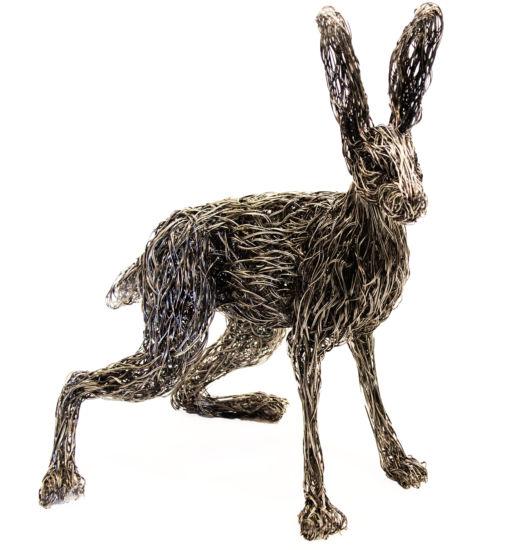 With Christmas just around the corner, it's time to start thinking about gifts. If you want to really show someone how much you care for them, a hand-crafted gift is definitely the best option so get creative and start sculpting!
Using stainless steel tying wire to create sculptures is an art form that is growing in popularity all the time. BS Fixings regularly supply sculpting wire to two prominent award-winning artists: Candice Bees and Robin Wight. Candice uses the material to create stunningly-lifelike sculptures of animals while Robin focuses on fantasy depictions of fairies.
As stainless steel sculpting wire is so easy to work with, there is no limit to what you can create. From something as simple as a Christmas-tree bauble to a life-sized replica of an actual Christmas tree, the material can be transformed using nothing more than the power of your hands due to the fact that it combines malleability with strength.
We have recently added a new option to our range of tying wire: the cost-effective multi-pack. The pack comprises three 1kg coils of wire; each coil is of a different thickness ((0.7mm, 1.0mm and 1.6mm) so this product is perfect for people who need a selection of sizes and want to save money as compared to buying separate coils.
Sculpting wire from BS Fixings is available in a choice of metal grades. Grade 304 shows good resistance to corrosion but, for sculptures that are intended to be always kept outdoors, we recommend using grade 316 for added protection. At just £33.50 (excluding VAT), the tying wire multi-pack is extremely competitively priced, just like every other product from BS Fixings.